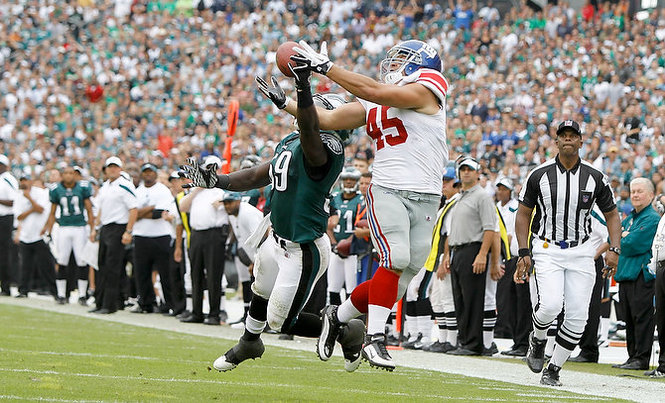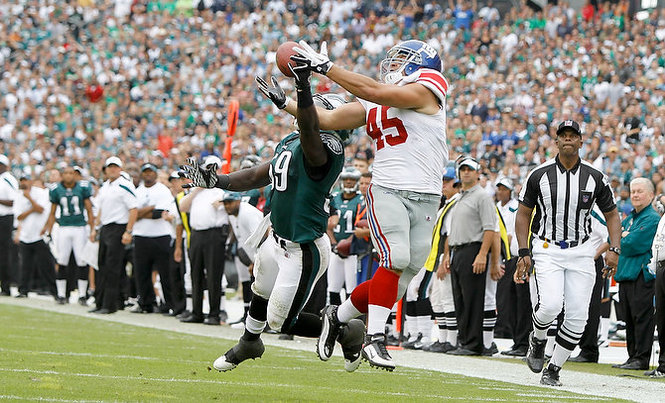 We knew it was going to happen soon. Well that time is now. The Eagles have made rookie linebacker Brian Rolle their starting Will linebacker. Rolle played well last week in the short time he was on the field.
He's replacing rookie Casey Matthews, who was the starting Will linebacker versus the Giants.
"I just showed that I'm willing to go out there and step up and make plays when they need to be made," Rolle said prior to practice. "Every time I was in there, you heard my name, so the coaches must have seen that light and thought I needed to be on the field more."
Rolle emphasized his quickness, knowledge of the game and his desire to make plays. He thinks he's better against the pass than he is against the run, but is trying to do a better job of trusting what he sees in his keys.
The youngster mentioned Redskins middle linebacker London Fletcher as another player who is vertically challenged. He expects the 49ers to test him this week.
"It's going to be a lot of fun get out there, play in space and hopefully get matched up with Vernon Davis," Rolle said. "Everybody has their weakness. You can be fast, but being fast isn't everything, it's all about technique in this league as well."
Rolle is very short for a linebacker, standing about 5'10" and weighing about 230 pounds, but he's got outstanding speed and quickness. Teams aren't going to try to run away from Rolle, they'll try to run straight at him to take advantage of his size.
The youngster has good explosiveness, but like Matthews he's a rookie.