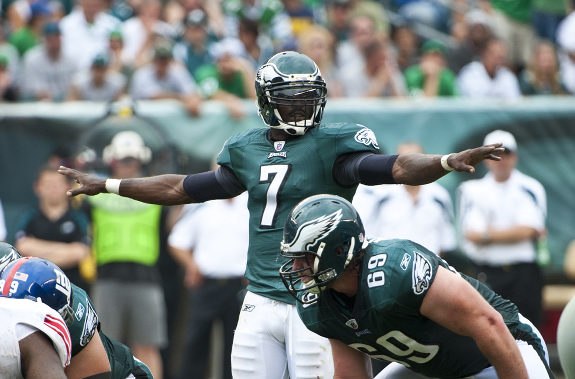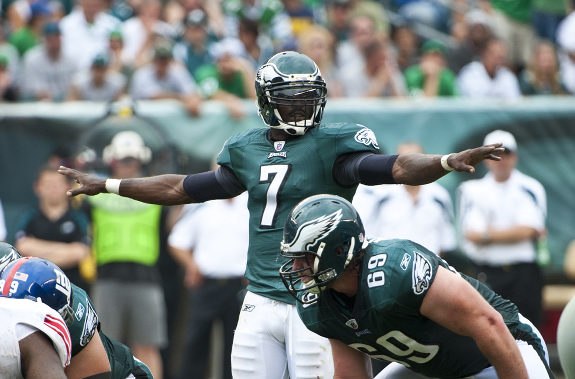 Eagles quarterback Michael Vick just talked to the media at the Nova Care Complex and he says there's a 100% chance that he will play this week. Vick says his hand is still painful and needs to have the swelling reduced more, but he plans on playing this week
Vick currently does have the ability to grip the football although he can't grip it to the extent that he needs to in order to play in the game. Vick said his hand is still very sore.
Eagles head coach Andy Reid says he won't jeopardize Vick's safety and that Vick has to be able to control the football in his injured hand. According to the coach, Vick's hand must continue to improve in order for him to play on Sunday.
Reid said backup quarterback Vince Young is now 100% and ready to go.
Vick will practice today as well Darryl Tapp, who is recovering from a injury to shoulder. Riley Cooper will practice. He suffered a concussion on Sunday. Jeremy Maclin's hamstring is getting better, but he won't practice today. Juqua Parker won't practice today because of a high ankle sprain.
Andy Reid says there will be players lining up at different positions on the defense