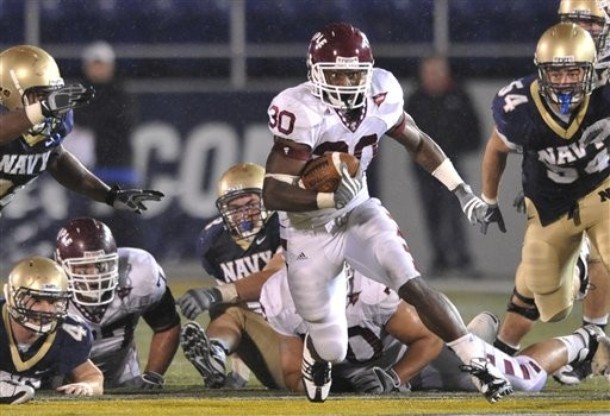 After smoking Maryland 38-7 in College Park last weekend, will the Temple Owls be caught in a let-down? Don't count on it. Their running game and defense are just too good. Bernard Pierce and Co. are racking up yards on the ground to the tune of 226 yards per game.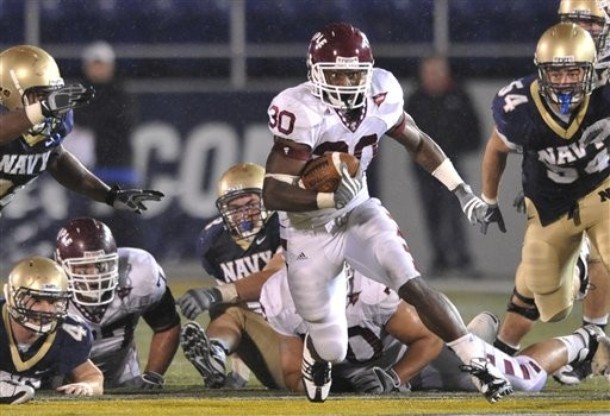 Meanwhile, their defense is ranked first in the nation in points allowed at 7.8 points per game against a schedule that included two BCS conference teams in Penn State and Maryland. The Nittany Lions offense didn't achieve much more success against the Owls than they did against #2 Alabama. Maryland was only able to muster one touchdown against Temple after rolling up 31 points on a ranked West Virginia team.
The Cherry & White will overwhelm Toledo in the trenches, and look for Bernard Pierce to have another big game in the process.
TEMPLE -8 over Toledo
Florida has made the most of a week schedule thus far, and Alabama made the most of its one true test last week against Arkansas. The Gators have plenty of speed, including track star Jeff Demps who will test Alabama's defensive talent which is undoubtedly the best combination of size and speed in college football.
Boasting two surprisingly fast and agile 260+ pound linebackers , three cornerbacks who are 6'0" or taller, two starting safeties who are both 6'2" and over 210 pounds, and a quick defensive line that averages over 300 pounds, the Tide's defense will be too much for Florida and its first-year head coach Bill Muschamp to handle.
As long as Alabama's offense holds on to the ball with a steady dose of Trent Richardson, they will come out on top by at least a touchdown. And that is exactly what I think they will do in The Swamp.
Alabama -4 over FLORIDA
Arizona is bloodied and beaten after an early season schedule that I would call murderers' row, but that would be an understatement. The 'Cats did not come close to defeating Oklahoma State, Stanford or Oregon, who are ranked 5, 6 and 9 respectively in this week's AP Poll. However, they still do have Nick Foles who is one of the premier passers in the country and one of the most talented receiving corps in the county led by potential All-American Juron Criner. Thus far, the passing game has not translated into points due to an inexperienced offensive line that struggles in run blocking and pass protection.
This week they face USC which brings as good of a pass rush as they will see all year. But USC also brings a Tampa-2 defensive scheme which has been difficult to grasp for the Trojan secondary. Look for Foles to move the ball by getting rid of the ball quickly and into the hands of his talented receivers to quell the effect of USC's pass rush.
That will allow the Cats to put some points on the board. Will it be enough to win? No, because USC RB Mark Tyler looks to be in for a big game against a defense that has been gashed on the ground in each of the past two weeks. Arizona, however will put up enough points to cover.
Arizona +12.5 over USC
The Rest of the Six Pack:
FRESNO ST. -3.5 over Ole Miss
Minnesota +20.5 over MICHIGAN
Wake Forest PK over BOSTON COLLEGE
NCAA Six Pack (Last Week's Results 2-3-1; 11-11-2 overall)