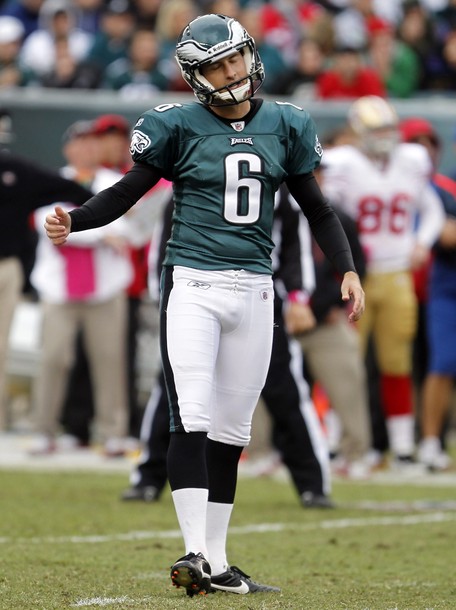 Despite the fact that the Eagles added an amazing amount of talent to their football team this off season, they also added some question marks or young players who haven't proven themselves as of yet to be solid NFL players.
Two of those question marks happen to kick and punt the football for the Birds.
During the off season, they said good bye to Pro Bowl kicker David Akers and veteran punter Sav Rocca. In their place they drafted one question mark in the fourth round, rookie kicker, Alex Henery, and the signed the other question mark, rookie punter, Chas Henry, as a rookie free agent.
Even Eagles head coach Andy Reid had to admit that there was a great deal of irony in the fact that Henery missed two field goals, 39-yards and 33-yards, which could have given the Eagles the game, while Akers stood on the opposing sidelines in a San Francisco 49ers uniform.
When asked about it Reid replied, "I'm not into irony, but it will probably make a good story".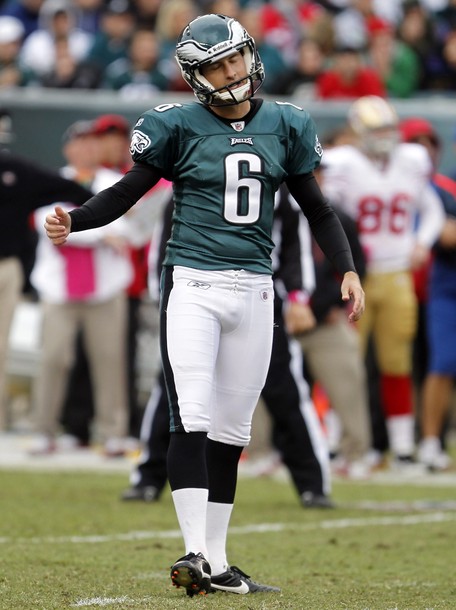 The rookie took responsibility for the misses.
It's inexcusable," said Henery. "It's my fault." Unfortunately, it still doesn't change their 1-3 record to 2-2.
"I thought I had the second one and I just pushed it," said Henery.
The Eagles were supposed to be a football team competing for the Lombardi Trophy, instead this team is trapped in the basement of the NFC East at 1-3.