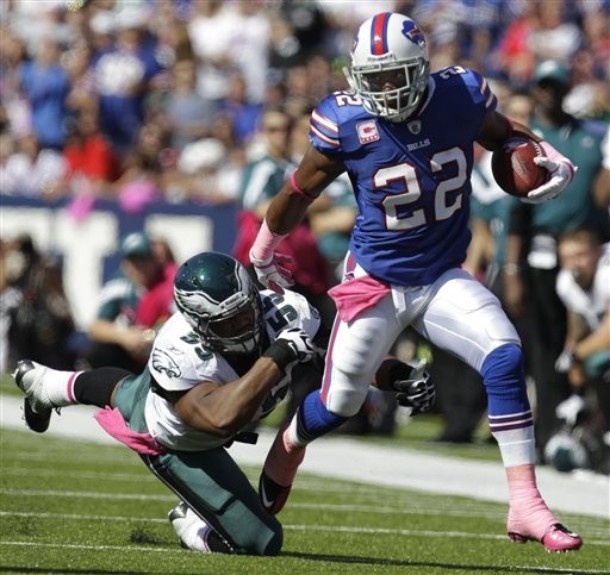 As a linebacker or safety In college football, you can be a great player by utilizing only your speed, size and power alone. But in the NFL, speed, power and size alone, won't get the job done. You have to study your opponent and anticipate what plays they're going to run or you can't succeed as a linebacker or safety.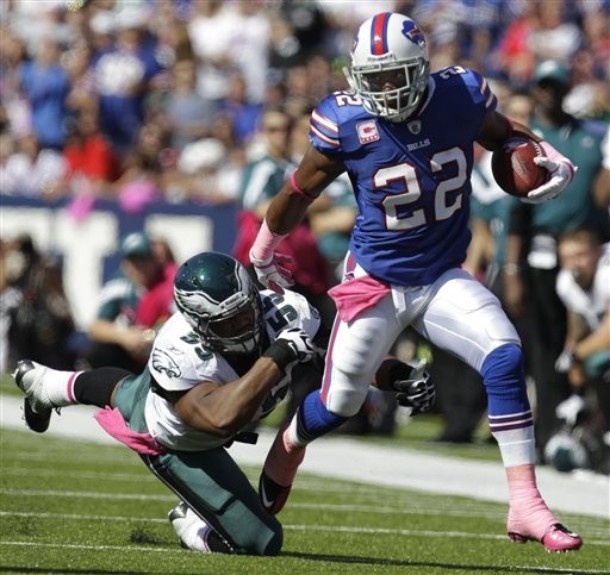 Going into the Buffalo game the Eagles linebackers and safeties should have been anticipating seeing screens and draws. Every team in the league is going run screens and draws against the Eagles "Wide Nine". Everybody knows you run screens and draws against a good pass rush.
It is total incompetence for this defense not to ready for screens and draws after a quarter of the season has already been played.
The best way to stop a screen is to get to it before it forms. You can only do that by anticipating them and looking for any keys from a formation or alignment standpoint that might tip them off. Many times offensive linemen will tip off the play, once they get a little fatigued.
Safety Jarrad Page missed at least four tackles yesterday and some of them were times when he had Fred Jackson is a tight area, but he must be closing his eyes before he hits the ball carrier. A safety who can't tackle is very destructive to a defense because every time he misses a tackle, it turns into a big play.
The Eagles linebackers don't know how to play screens. First of all the Eagles linebackers didn't anticipate that the Bills were going to run screens today. Buffalo ran five screens before the backers started anticipating them.
Once the offensive linemen get in front of the running back and the running back has the ball, the linebacker must slow play the screen to delay the running back from picking up yards, as help comes from his teammates.
As a linebacker, you must get off the blockers by playing them with your hands. If you lock up with an offensive lineman on a screen, you are going to give up a big play. You have use your quickness to get the big blockers off balance, while staying on your feet and in the path of the running back. Most of time, if you use your hands and stay in the running back's path, you can force him to run sideways rather than north of south. This buys time for you teammates to get there.
Once the screen is formed you can't charge into it and allow yourself to be blocked to the side and let the running back head upfield immediately. If you do this, you are guaranteed to give up a big play. You should be stalling for time.
This is fundamental linebacker and safety play. I saw safety Jarrad Page give himself up far too many times against draws and screens. I think they should start Kurt Coleman at safety along with Nate Allen. They're not anything to write home about but they're the best we have.
Middle linebacker Jamar Chaney played a decent game. but he was terrible against the screens and the Bills were racking up big yardage on them. He didn't use his hands on those plays.
Weakside linebacker Brian Rolle is having the same problem on screens and draws. Rolle is quick enough to fake out the lineman and get to the running backs without being blocked, but he must use his hands and his quickness.