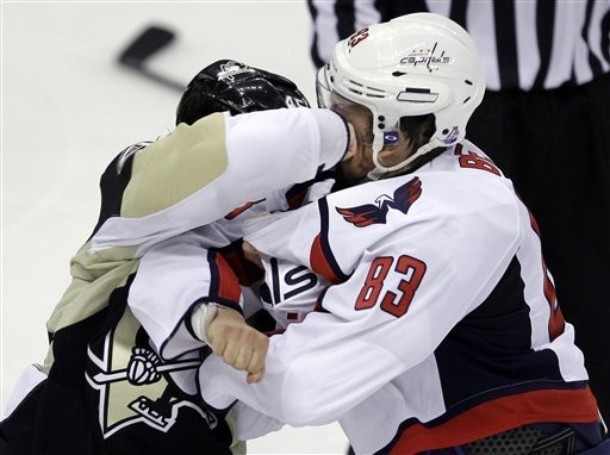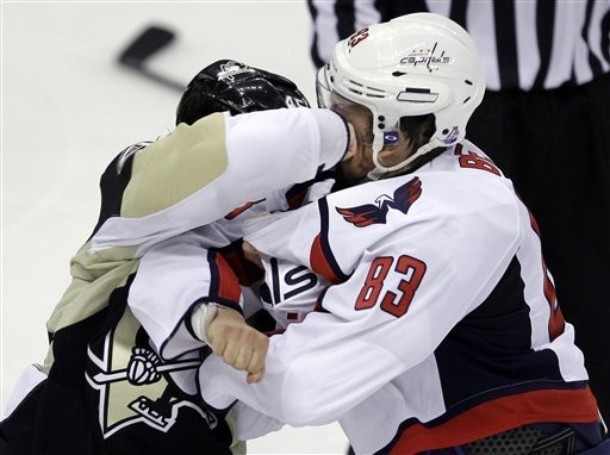 The following notes are my take on some of the news items that have circulated the NHL over the last day.  If a story has any relevance to the Flyers, it's here.
Sean Couturier is moving in with Danny Briere. If ever there was a sign he's sticking around, I would bet this is it. Couturier will likely be taking over Claude Giroux's old house-sitting duties (much easier than any of the hazing Paul Holmgren used to get involved in).
The Flyers' home opener pulled in record ratings for Comcast SportsNet, largely in the male demographic. It will be interesting to see if the Flyers can maintain this level of excitement for the whole season.  I, for one, would appreciate it if they could pull in the female 18-49 demographic as well.  I'm tired of women asking me, "Is Eric Lindros still on the team?  He's not, right?"  No.
Sidney Crosby has been cleared for contact. There is still no timeline for when he will return to the NHL, but it's a positive sign that he will be back fairly soon. The Flyers don't play the Pittsburgh Penguins until December 8, and then again on December 29 (just in time for HBO's 24/7 program), so there's a reasonable chance he will compete in every Keystone clash this season.
Former Flyer and current Penguin Arron Asham destroyed Washington Capitals forward Jay Beagle with a two-punch knockout in their 3-2 overtime loss.  Asham displayed two quick gestures on his way to the penalty box, mocking Beagle and envoking "Asham" cheers from the fans, but later acknowledged that his motions weren't very professional. Anyone that's familiar with the player and actually watches the replay will realize that, while perhaps in bad taste, the incident occurred "in the moment" and isn't a reflection of his character.  Those in the business who have thrown him under the bus need to take a step back and put things into perspective.
With a 5-1 victory over the Tampa Bay Lightning, the New York Islanders have earned a 2-1 record to start the season. It's early, but the combination of a healthy Mark Streit, the continued development of their core of young stars, and solid play from goaltender Al Montoya may result in the Islanders taking their first steps out of mediocrity this year.
Simon Gagne scored his first goal as a Los Angeles King in last night's 2-1 shootout loss to the New Jersey Devils. Gagne has been skating on a line with Mike Richards and Dustin Brown. Richards scored his first goal and assist in the season opener against the New York Rangers in Stockholm, Sweden, but has been held pointless over the last two games.  The Flyers' third line is going to have to do some heavy lifting to shut down this trio on Saturday, which is bound to be running high with emotions. There is no word yet on whether the Flyers will air a tribute video before the game similar to what they developed for Gagne in his first game back last year (as a member of the Tampa Bay Lightning).
For the latest Flyers news and updates, you can follow me on twitter (@JoshJanet).