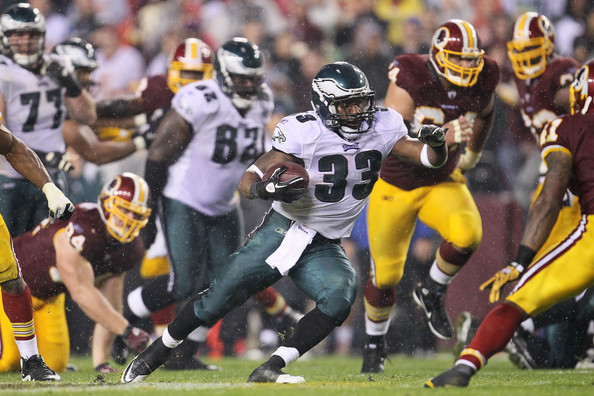 Yesterday's decision by the Eagles to trade running back Ronnie Brown to the Detroit Lions for former Eagles running back Jerome Harrison and an undisclosed draft choice in 2013 was a good one. Like some of the other free agent signings which the Eagles made after the lockout, Brown wasn't working out.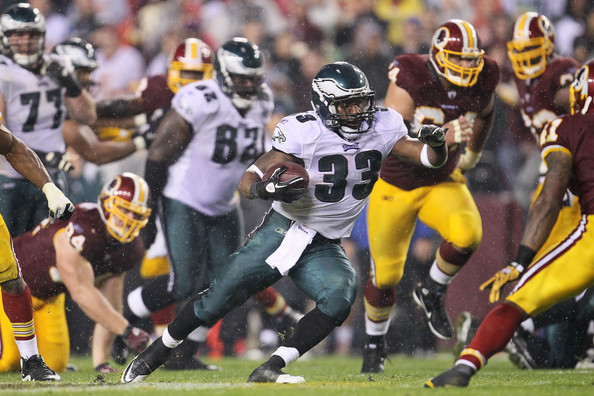 His decision to try to throw the football while being tackled by one of the San Francisco 49ers will be a picture of the Eagles horrible start of the 2011 season.
This will be the second time Harrison plays for the Birds. He was signed by the Lions when the lockout ended this past August. He's a quick, speedy back who fits the Eagles system better than Brown. Last year Harrison rushed for 239 yards on 40 attempts (6.0 average) and one touchdown in eight games (one start), adding eight receptions for 43 yards for the Eagles.
Two years ago, Harrison led the Browns with 194 carries for 862 yards and five touchdowns, and tied for the team lead with 34 receptions for 220 yards and two touchdowns. Over the final three games of the season, he amassed a league-high 561 rushing yards and five touchdowns, including a 286-yard effort on 12/20/09 at Kansas City, which ranks as the third-highest single-game rushing total in NFL history, trailing only Adrian Peterson (296 yards on 11/4/07 vs. San Diego) and Jamal Lewis (295 yards on 9/14/03 vs. Cleveland). The 28-year-old Harrison also holds Cleveland's team record with 39 carries on 12/27/09 vs. Oakland.