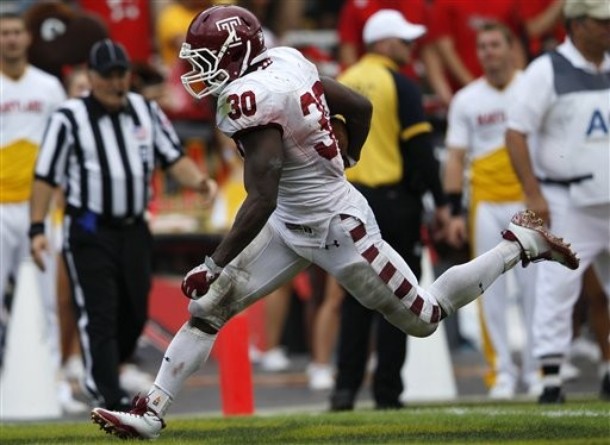 After back to back shut outs Temple Football (5-2) (3-1) looks to keep up their winning ways against Bowling Green (3-4) (1-2). Temple is led by a stout defense, giving up a mere 9.6 points per game ranked second in the nation.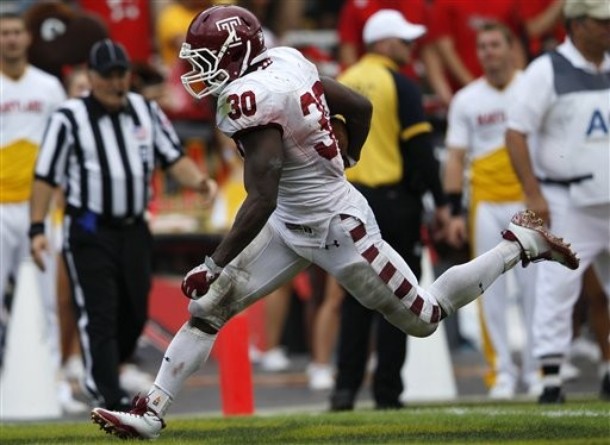 Of course you can't talk about the offense of the Owls without starting with Heisman Trophy candidate Bernard Pierce. He is one of the nation's best running backs and he is currently leading the country in scoring with 102 points, which includes 17 rushing touchdowns. Pierce is among the top five in rushing with 844 yds.
Backing up Pierce is Matt Brown who at 5'5 170 pounds is the small, speed back of the two. He's averaging a whopping 6.1 yards a carry. Brown is coming off of back-to-back 100 plus yard games.
Both Pierce and Brown should have big days on Saturday against a Bowling Green defense that isn't anything to write home about.
At quarterback Temple has a two-quarterback system with Mike Gerardi and Chester Stewart sharing the snaps, they both offer a different aspect to the game Mike is more of the passer while Chester is the dual threat.
Bowling Green, who is having a rough season, losing three straight games, looks to refocus against a Temple team who is stingy on the defensive end of the ball and has a running attack that draws comparisons to the Auburn team that consisted of Eagle Ronnie Brown and Ram running back Carnell 'Cadillac' Williams. Bowling Green has to play a perfect game in order to beat Temple and hope for Temple to have an off game and that still might not be enough for this weeks game
Temple will face a balanced Bowling Green offense led by Bowling Green's Quarterback, Matt Schiltz, who has almost 1700 yards passing with 17 touchdowns. He's got big numbers in touchdowns but he's also prone to turn the ball over because he's already thrown 8 interceptions.
Bowling Green's running game is not as stacked as Temple, but they still has two decent backs with Anthon Samuel taking most of the carries. He's carried the ball 100 carries for 595 yards with 4 touchdowns.
Prediction: Temple – 38
Bowling Green – 6