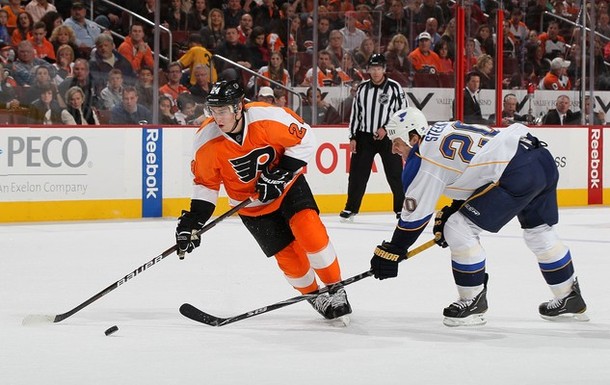 Over the summer, Chris Pryor, director of hockey operations for the Flyers, raved about Matt Read, the unheard of prospect out of Bemidji State University. General Manager Paul Holmgren also raved about the 5'10 winger out of
Ilderton, Ontario. Little was known about him by almost every Flyers fan coming into this training camp, but the youngster did nothing but impress the coaching staff in training camp and the preseason.
After signing a contract for the remained of the season with the Flyer's AHL affiliate Adirondack Phantoms, Read impressed his AHL coaches immediately contributing 13 points (7 goals, 6 assists). While the Flyer's front office believed Read was ready for the big show.
When it was announced that he made the Flyers in early October, many were unsure of exactly what to expect. Read's biggest asset is his speed, which he can use to his advantage in numerous situations. Early in the season, Head Coach Peter Laviolette has put Read in every situation imaginable: powerplay, penalty kill, late game situations. So far it looks like the Flyers have been correct when it comes to Read as he has delivered 3 goals and 4 assists in 10 games.
What can we expect from Matt Read the remainder of the season? I believe Read perfectly replaces the roster spot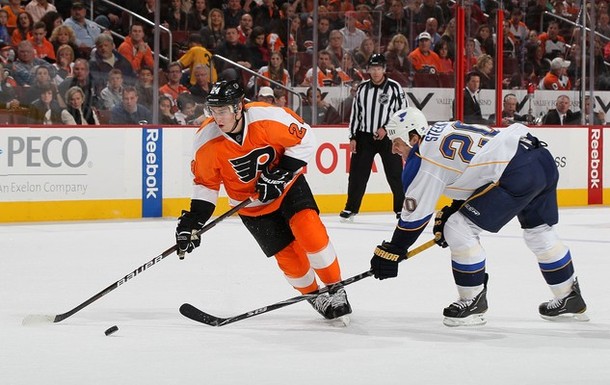 Darroll Powe had before being shipped to Minnesota this summer. Read has speed, some grit, an impressive defensive awareness, and unlike Powe, Read possess a solid offensive awareness as well. Read is certainly capable of putting up 15-20 goals this season and could easily eclipse the 40 point plateau. He is certainly capable of playing all over the line-up; whether it be on the first line with the likes of Claude Giroux, or on the third line with fellow rookie Sean Couturier.
I do think that Read could bulk up just a little bit, but not too much as more bulk would equal less speed. Read's speed, his biggest asset will allow him to compete with the bigger and stronger players in the league. Read's future is certainly bright in the orange and black and he will have a long successful career if he can keep up the hard work.