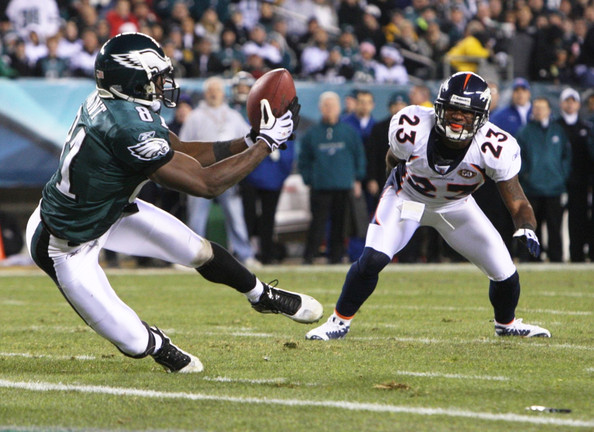 "We look at home games like road games. We like to get booed by our fans. We don't want people jumping on our bandwagon now."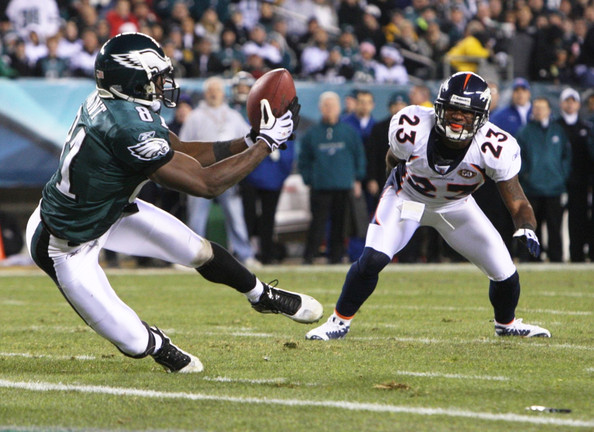 Oh, Jason Avant. After the Eagles drubbing of the Cowboys last Sunday night, Jason Avant made comments that definitely drew the ire of Eagles fans. He continued on Thursday by saying he's trying to motivate his teammates by his comments as he and his team are taking an "us vs. them" mentality.
And while I can respect that if he meant national pundits or local media, he was directly implicating the fans as being against them,
which was an outlandish thing to do. Avant didn't apologize for his comments, further digging a hole he made with the fans Sunday night.
Now, Avant has been a fan favorite in Philadelphia for years. He's been the number three receiver most years, and definitely has made
some great plays for the Eagles. He stays out of trouble off the field and never once criticized his team or the fans in his previous five
seasons here. One would think that he would understand the mentality of the Philly sports fans and know he was going to be under fire for his comments.
So maybe he was trying to light a fire in his teammates by saying they haven't accomplished anything yet and being 3-4 is still not even near where they need to be as a team. But when he invokes the bandwagon jumpers and fake Eagles fans, somehow fans as a whole take it personally.
They take it personally, so much so, that this week of sports radio on 94 WIP and 97.5 The Fanatic have almost melted my ears off. Fans have called in, some disagreeing with Avant, and some saying give the guy a break, he's a good guy and hasn't done anything outlandish so it's no big deal. I tend to agree with the people who want Avant to just shut up and play and help his team win on the field instead of making themselves out to be martyrs for the Philadelphia Eagles fans. However, I've noticed a trend in recent months, and it even possibly dates back to last December when Cliff Lee signed with the Phillies and spurned the Yankees and Rangers.
Philly sports fans have now fallen in a trap. It's the same trap those hated New York Yankee fans fell into while winning 27 World
Championships. It's the same trap Red Sox Nation fell into after the Red Sox ended 86 years of failures by winning two World Series titles in the span of three years.
Yes, Philadelphia. You now have the sense of entitlement. You feel like you're entitled to be respected and loved by the players who play in the city that you live in or around. Being the most passionate fan base in sports has nothing to do with it. As sports fans, we take these sports as serious as our daily lives. Sports are not a form of diversion from every day life in the northeast. Boston, Philadelphia, and New York patrons live and die by the success of their sports franchises. In Boston, if the Red Sox lose, it's miserable. In New York, if the Yankees or Giants lose, it's miserable. If any sports team in Philadelphia loses, it's miserable. We live sports.
But there is a disconnect between athletes and fans. It can happen in any city. Avant obviously doesn't know or care about how the fans would react to his comments, but I don't think that's the issue here. I did not agree with Avant or one word he said. But I don't need him to like me. Do I give the Eagles my hard-earned money? Yes. But why is that a reason that Avant has to kiss my butt for being a great fan?
Sometimes I hear these fans say they pay the salaries of the players so the players should be forever indebted to them. I couldn't agree less. The players play for their love of the game. If they don't like or respect the fans, that's their shortcoming as a person and a professional athlete. I don't need athletes to love me because let's face it, most of the outpouring of love from athletes is fake. Very few athletes have come through this town and others and legitimately had a connection with the fans that was just as strong off the field as it was on.
Do you really think Michael Vick loves us? He'd love us if we were to faze the opposing team with our chants, insults, and loud cheering. But do you think he cares that we pay his salary? He shouldn't. He knows the Eagles fans are going to be there long before he's gone. He doesn't have to be indebted to us forever. This is what I don't get from you Eagles fans, and even broader, Philly sports fans in general.
Why do we need our athletes to understand us? Not all of them are going to. And why are we going to blackball them if they don't
understand us? I don't want Jason Avant to tell me I'm so great and an awesome fan and one of the most passionate fans. I don't care
about any of that. So why is our sense of entitlement increasing? Because Cliff Lee spurned New York?
For days after Lee signed with the Phillies, all I heard was Philly fans are great, we're the best, we're loved and we are #1. I'd be lying if I told you I didn't enjoy hearing that, but I also had a sense that we'd become entitled to think that way just because an athlete wanted to come to the Phillies instead of the Yankees. I heard the same rumblings with Nnamdi Asomugha signed with the Eagles instead of the Jets. Aw, man, us fans are so amazing look how many people want to come and play in this city?
So boo Jason Avant. For all intents and purposes, the guy deserves it because his comments were completely unwarranted. But so are the comments that Avant needs to respect and love us because we are the best fans ever. I don't want that entitlement. It's gotten us nowhere since 2008. We weren't entitled to anything then. Sure, athletes should respect our passion, but they don't need to pat us on the back all day, every day.
I'm not trying to pick on the fans. I'm one of the biggest Philly sports fans you'll ever meet. But why do we have that entitlement
now? We hated that when the Yankees and Red Sox fans portrayed it. Now we are portraying it.
Or am I just wrong? Maybe someone can explain it a bit better to me than just "we are awesome fans, athletes need to love us." Because that excuse has so many things wrong with it.