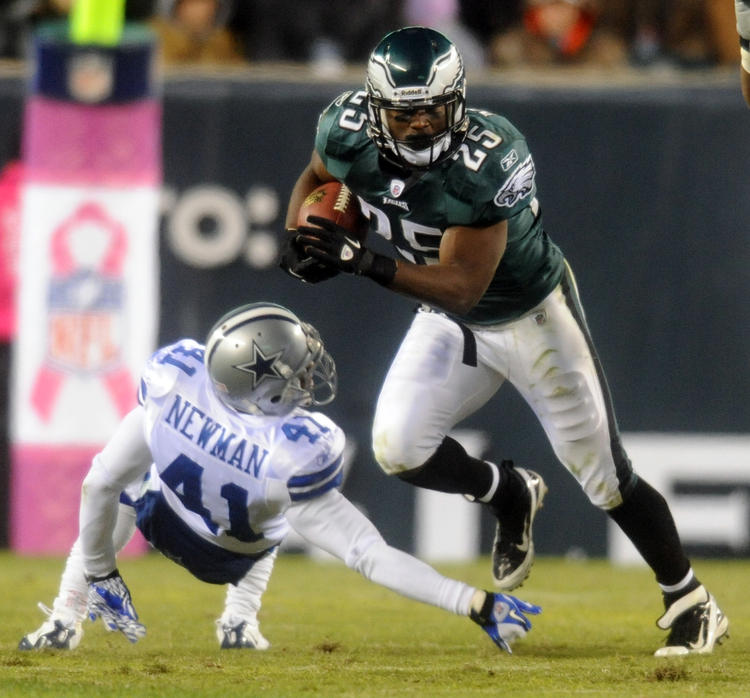 On Monday night, ESPN will finally have a product to be proud of. After having boring, lopsided, and slow primetime games for the first eight weeks, week nine's game will have two of the NFL's best running backs facing off head-to-head.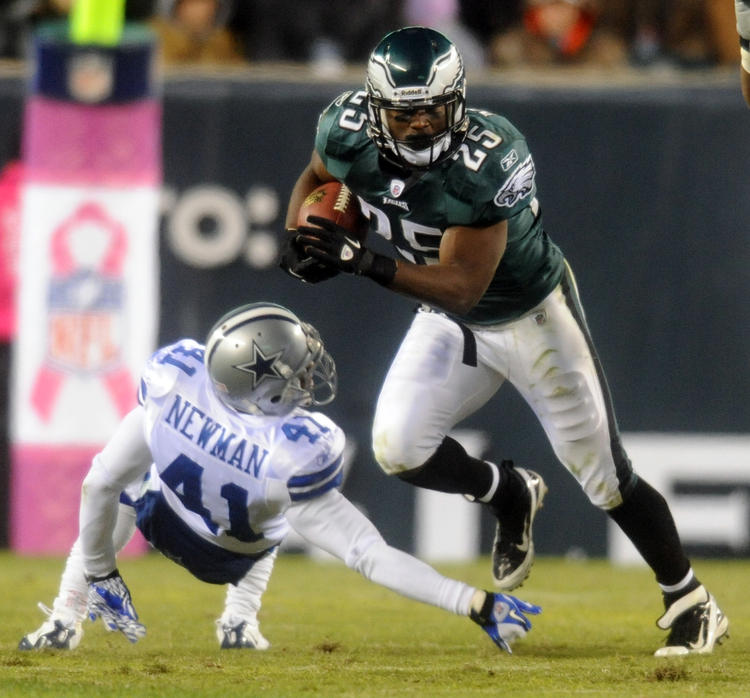 LeSean McCoy of the Eagles and Matt Forte of the Bears are two of the league's top running backs this year. McCoy is the league's leading rusher in yards per game and Matt Forte has more yards from scrimmage than player in the NFL this season.
Averaging 155.9 yards from scrimmage per game, Forte is first in the league among all non-quarterbacks. More impressively, the former Tulane standout has averaged 171.3 yards per game in his last four games since his two yard rushing day against the Green Bay Packers in week 3.
Chicago's 2008 first round pick is his team's leading receiver by a wide margin. With 38 receptions he is 17 receptions ahead of the next closest receiver (Devin Hester). He also has 419 yards, 71 more than the Bears' next best receiving yardage producer. Forte's 419 receiving yards is also the best among running backs.
The league's top receiving back is far from one dimensional. Forte has a balance similar to that of his Monday night opponent's. He is one of the hardest backs in the league to tackle and if he reaches the edge, it is a chore just to track him down. Both McCoy and Forte give opposing defenders nightmares about their opponent right in front of them one second and running right past them the next.
"He's got some nice wiggle to him," said Jason Babin of Forte.
Wiggle is a good way to describe it. Babin went on to say that the Eagles need to focus on tackling and pursuit to contain Chicago's running back. Tackle and pursuit are two areas that the Eagles have had trouble with this season. Forte is a running back that makes players miss, but "as long as we're all running and hunting" he is stoppable, said Babin.
Number 22 has a knack for making big plays. He has 14 plays of twenty or more yards and 4 plays of forty or more yards. With the speed that the Eagles defense has, sealing the edge will be vital to contain Forte.
Even though he produces big plays, Forte has only reached the endzone three times this year, twice running and once receiving. His two running touchdowns is tied for 23rd in the league with 17 other players, including six quarterbacks.
LeSean McCoy is a good running back to be practicing against in preparation for Matt Forte. The two have similar running styles and
are fighting back and forth for second and third best running backs in the league (behind Adrian Peterson).
Number 25 was the focal point against the NFL's (former) best run defense in the league, having four more touches in the game than Vick had passing attempts. However, Lance Briggs, Brian Urlacher, and Julius Peppers will make up a trio of players determined to shut McCoy down.
"[Peppers] is one of the very best in the league," said offensive coordinator Marty Mornhinweg while breaking down the upcoming game.
Peppers and the rest of the Chicago Bears defense have put together the leagues 12th ranked running defense by allowing 108.7 yards per game. McCoy, one of only two running backs averaging over 100 yards per game, will have a match against a defense that has forced 8 fumbles against their opponents, ninth best in the league. The former Pitt Panther has yet to fumble the ball this year, though.
The Eagles running back could be the MVP of the game for the second week in a row. If Mornhinweg runs the ball early with McCoy, it can set up an aerial attack that will expose the Bears biggest weakness. Their 28th ranked pass defense, allowing 271.9 yards per game. The Eagles pass offense, 9th best in the league, could take advantage of a secondary that has just 4 interceptions through 7 games (8 by total team).
Monday night's game will be one of the best matchups of running backs this season. McCoy (5.6) and Forte (5.4) account for the first and third spots in average yards per carry in the league, one of the most important statistics for a running back.
These two running backs will be the major factors in Monday night's matchup. Whether it be catching passes or running the ball, Matt Forte and LeSean McCoy have game-changing playmaking ability.