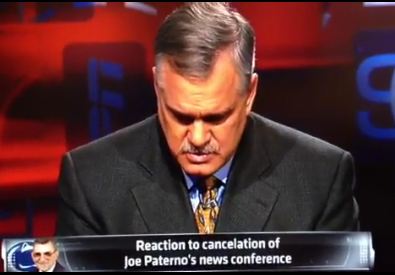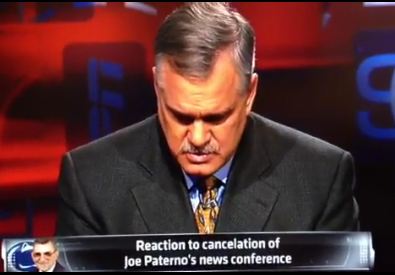 The impact of the revelations about Jerry Sandusky are exploding around us. Matt Millen, who attended Penn State was just on ESPN talking about how Sandusky has always been so helpful to them when he played at Penn State. Sandusky was Millen's position coach and he was a friend of the former NFL linebacker, Detroit Lions GM, and ESPN broadcaster.
Millen says that Sandusky has visited his home and family. He said that Sandusky has always come across as a quality person.
The former Penn State linebacker broke down in tears on the set because of the impact of what has reportedly happened to these young boys and the Nittany Lions football programs, which Millen considered to part of his family.
The mothers of two of the victims talked to the Sara Ganim of the Harrisburg Patriot-News and shared some of their disgust and anger about the betrayal of the Penn State football program. They had nothing
"I'm so upset," said the mom of Victim Six. "My son is extremely distraught, and now to see how we were betrayed, words cannot tell you. To see that Graham Spanier is putting his unconditional support behind Curley and Shultz when he should be putting his support behind the victims, it just makes them victims all over again."
"I'm very proud of him," one of the mothers said about her son. "He's a brave kid," she said. "And his major concern in the whole thing was for anybody else. That was his big thing. He said, 'I just don't want this to happen to anybody else.'"