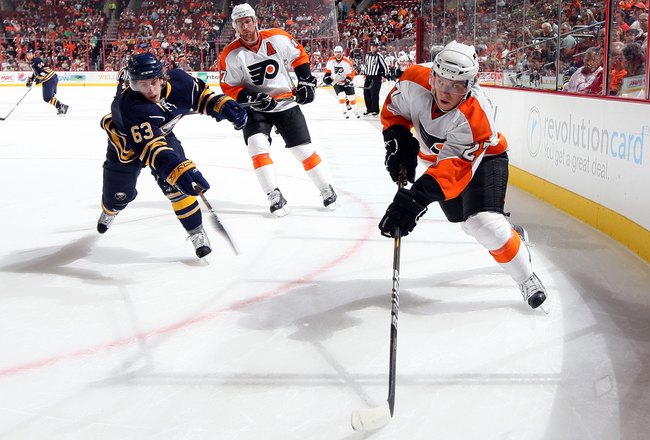 As an undrafted free-agent out of Northern Michigan University, there wasn't too much hype when the Flyer's signed the defenseman who was the Captain of his team before bolting to the Flyer's organization at the end of the 2009-2010 season.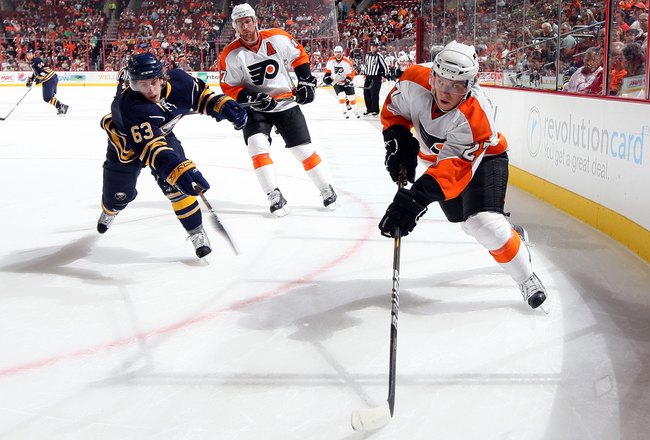 He showed enough with the Adirondack Phantoms that he was called up to the to play in three games last year, covering for Chris Pronger as he recovered from injury. Fast-forward to this past summer and Erik Gustafsson was the stand-out player during prospect camp in July. Not only was he the best defenseman on the ice, but was one of the top players regardless of position.
Gustafsson's strongest suit is his skating ability. It allows him to take a few more chances and still be able to recover on defense. Although it is early in his career, his offensive skills are going to help him to strongly contribute to the Flyer's for years to come. In his first full season with the Phantoms last year, Gustafsson racked up 44 assists and 49 points in 72 games.
As he becomes more comfortable at the NHL level, I believe his offense will then pick up as well. In their 9-2 dismantling of the Blue Jackets on Saturday night Gustafsson was an outstanding +6 and led the team in ice time with 23:00 minutes. He also picked up his first NHL point on an assist to open the game when James Van Riemsdyk scored.
As Gustafsson gets stronger– he still gets muscled off the puck every now and then– he will be the perfect replacement for Kimmo Timonen. Timonen will also be an outstanding mentor for the young defenseman. Both defenseman are excellent skaters and play a solid defensive position.
Timonen's superb ability block shots and passing lanes will help Gustafsson learn how to be an even better defenseman. Finally, having a veteran like Timonen around will allow Gustafsson time to mature into a complete NHL defenseman and he won't have to be
rushed on the scene.
I believe that even with Pronger's impending return from an eye injury, that Gustafsson is here to stay. The young defenseman has a lot to offer even at the age of 22. Before the end of the season, Flyer's fans may be first-hand witnesses to the growth of a future defensive stalwart for the team. Gustafsson will be learning from a world class defenseman in Timonen and a potential Hall-of-Famer in Pronger.
The sky is the limit for Eric Gustafsson, and Flyer's fans are going to enjoy this story unfolding very, very much.