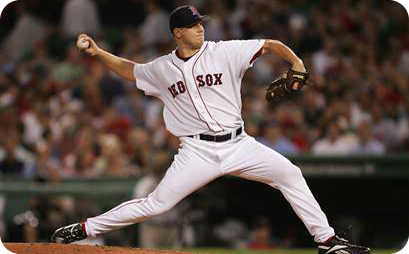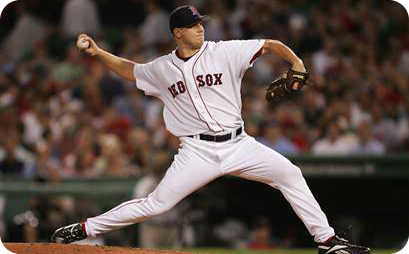 So I am in my car writing an article about the comparison of Madson and Papelbon. I heard a rumor earlier in the day that the Phils were looking at both. I start walking back to work checking out twitter. Phillytugger! Self plug. I think I can do that? Then, BOOM. The Phils have reach agreement with Jonathan Papelbon. Damn it! I just wasted my whole entire lunch time. I swear… Alright, I am done venting. I was also listening to WIP at lunch as they had Ruben Amaro Jr. (Ruben twitter name) on. They asked him what was the deal with Madson.
He said " I don't know what you are talking about. We never had a deal in place with Ryan." Amaro Jr. is crafty. You could hear his cell phone going off the whole time in the background. At first I thought he was playing Call of Duty and was laying down a claymore. I love that game. Obviously he was signing Papelbon.
Papelbon 30, is coming off a season in which he had a 4-1 record with a 2.94 era, 87 strikeouts in 64 innings and was 31 of 34 in save opportunities. The year before he struggled with his command and had a career high 8 blown saves. Obviously he has righted himself. He has converted 219 of 248 save opportunities in his career and has a career whip of 1.02 for all you sabr nerds out there.
The reported deal is worth 4 years 50 million and has a vesting option that could make it 60 million or more. Jayson Stark of ESPN is also reporting that the deal might be the largest deal ever for a reliever. WOW! RAJ my man, you do not mess around bro. Pappy is a very intense player and he feeds off emotion. Did I really just call him Pappy? Whatever. He will throw at a hitter from time to time. He will most likley run his mouth from time to time. Sounds like we are going to have some fun with this guy. He can take the pressure of pitching in the "bright lights" though, especially coming from Boston.
He has a career post-season record of 2-1 with a 1.00 era and 7 saves in 27 innings. That is impressive. He and Madson are very similar when you look deep into the numbers. The only real differences is that Pappy has more experience at closing out games and has slightly better fastball that sits at around 97mph than Ryan. I am going to miss Madson. Like I said in the past he has easily been our best reliever in the past 5 seasons, especially in the playoffs. Most likely he is now gone. He wants to close and get paid like a closer in which he deserves. There is no way RAJ signs him next. Well, RAJ is a sneaky dude though.
Some people might not like this deal. They might think that the money is way too much for a closer. It might be. This is why I like it though. When Amaro Jr. see's a player he wants no matter what the cost is he goes out and gets him. RAJ, you are my idol. Halladay, Lee (twice), Oswalt, Pence and now Papelbon. I can guarantee that the Yanks and the Red Sox would love to have them boys. Enjoy the view fellas! Enjoy the view.