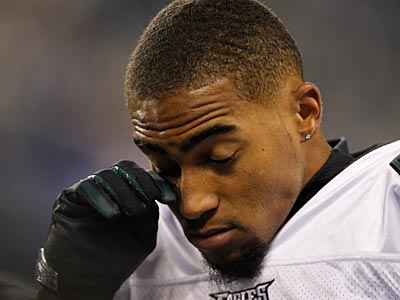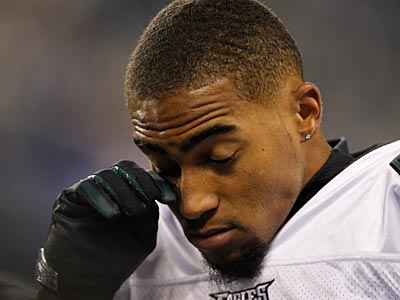 Eagles head coach Andy Reid just finished his day after news conference and came out in defense of his speedy wide receiver DeSean Jackson. In Reid's opinion Jackson was "totally into the game" versus the Seahawks. He criticized the NFL Network for the way they portrayed Jackson being aloof and separated from his Eagles teammates.
In much the same way as in the second half of the Patriots game, the network cameras focused on
He has a point because the NFL Network described a conversation between Jackson and Eagles quarterback Vince Young.  Young was talking and Jackson wasn't looking at him, but if you looked closely at the situation, wide receiver Riley Cooper was sitting next to Jackson.  Young was talking to Cooper and not to Jackson, so it wasn't as the commentators portrayed that Jackson was demonstrating his attitude by ignoring his quarterback.