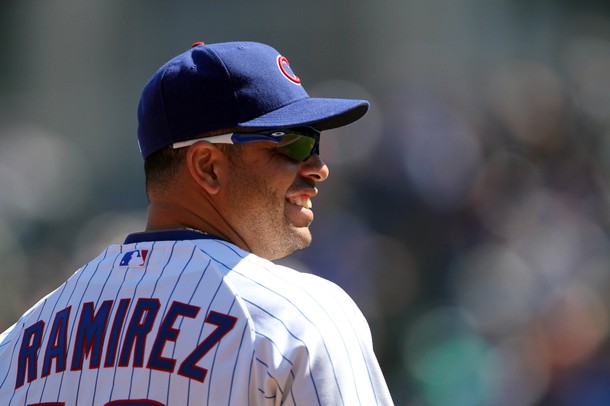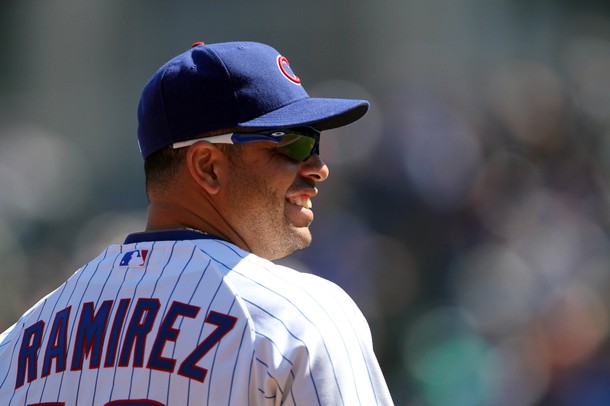 With baseball's winter meetings underway, the Philadelphia Phillies have begun to move aggressively on their plans to improve the team for the 2012 season. General manager Ruben Amaro seems to be focused on finding ways to improve the team's lineup. Reports indicate that the Phillies are very much in the mix for third baseman Aramis Ramirez, and are actively trying to trade current third baseman Placido Polanco.
Ramirez, who hit .306 with 26 homeruns and 93 RBIs, would be an excellent addition to a batting order that could use a shakeup after wildly underachieving in the past two seasons. His presence would give the Phillies a lot of flexibility with their lineup, and add another well-rounded right-handed power hitter to the mix.
To sign Ramirez, the team would likely need to find a way to jettison the veteran Polanco and his $7.25 million off of the team. The former Tiger has seen his skills and health rapidly decline over the last two seasons, and he can no longer be relied on as an everyday player anymore. He would still have some value as a part-time player, but his payroll number is one that's too big for the Phillies to afford, if they were to add Ramirez.
The Phillies also met with the agent for shortstop Jimmy Rollins, and according to Jim Salisbury, the meeting didn't go well. Rollins seems unwilling to back off of his demands for a five-year contract. Amaro and the Phillies simply won't be willing to give a 33-year old shortstop with declining offensive skills and an injury history that long of a commitment. 
It's already been a busy offseason for the Phillies. They've added an elite closer in Jonathan Papelbon, and they've rebuilt the bench by adding the likes of Jim Thome, Ty Wiggington, and Laynce Nix. The team still has a little bit of payroll flexibility to make a couple of moves to improve the team for 2012, and Ruben Amaro has proven that he's constantly thinking big, and always looking to make a splash. We'll see if he has anymore tricks up his sleeve this winter.