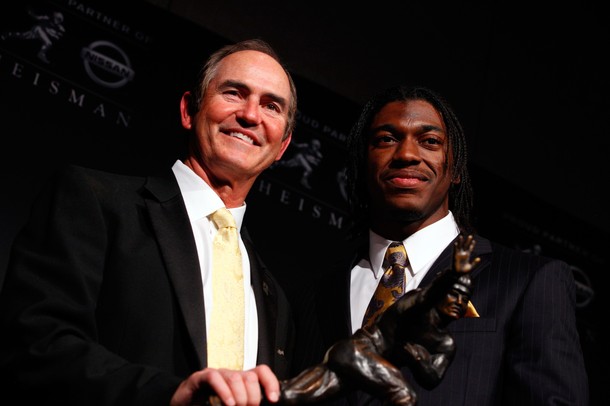 As I did what probably every guy did this weekend ; lets see some Christmas shopping, walked the dog, visited my mom, Enjoyed dinner with a friend, ran errands oh and took in every minute of sports possible from the 1AA playoffs ( yes I said Playoff I know that is foreign to Div 1A but it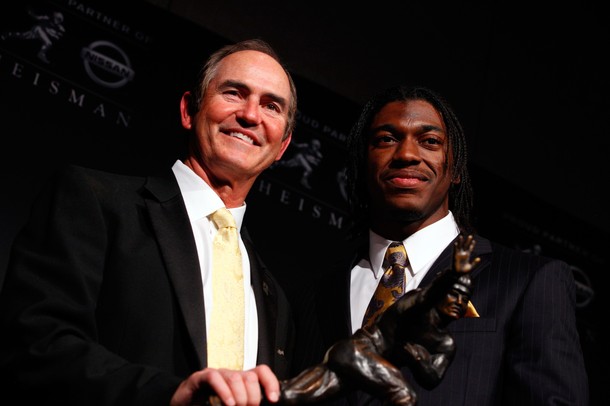 does in fact exist ) to an outstanding college basketball game as Indiana upset Kentucky, The Army Navy Game, and as much as every NFL contest I could ; I started wondering if Commissioner Goodell was as sickened by the behavior of some of the athletes that I am.
When did running one yard off tackle for a first down or assisting on a sack become reason to pound your chest, jump up and down like an idiot, do the moonwalk, and crown yourself the greatest thing on turf ? How has this gotten so completely out of control ? I love this game more then most; but it is becoming difficult to watch.
I find myself becoming distracted wanting someone to just come up and pummel the player who just took the liberty to show us the dance  he obviously planned all week. The only problem with that is the player who pummels the guy who did the dance, proceeds to then show us HIS new dance !  God what a complete joke this is becoming. This is not the NFL my father introduced me to as a child. Not the league commissioner Pete Rozelle envisioned back in the 1970's when it wasn't about the money.
The 70's were the golden years  of football. And after watching the new modern way the game is played, I feel so incredibly blessed to remember such a time where men acted like men. The game has become all about image. I mean I saw a player today with two diamond earrings on the field. I only wish Dick Butkus or Jack Lambert were on the opposing side of the field. I can guarantee that would not have been received well.
I watched a defensive back who shall remain nameless ( let' s just say he wears #22 for a local team ) get beat on a quick slant, avoid making contact or the tackle and happen to be in the lucky spot outside where the play was and fall on a fumble. He then got up and had to let everyone know he could within 5,000 miles just how wonderful he was. You don't have me fooled you are soft and I was not impressed you clown. Again I love this game, I just hate what it has become. Where have you gone Barry Sanders ? I don't blame you anymore for walking away.
To all the wonderful talents who are about to introduce us to their new Schick next weekend, take a lesson from  the great ones named Brown, Payton, Sayers, and Sanders. Act like you expected to get there. After all isn't that your job ? How about when your accountant does your taxes he makes it rain in your living room ? Or when your landscaper finishes the lawn he stands in your face and points at his t-shirt saying All seasons property Maintenance?  Kind of ridiculous right?
Now you know what we feel every time we see you pat yourself on the back for merely doing what you are suppose to. You are talented we get it. But we also get you are an pompous narcissist. Dude I've been there making a play is great, but sorry I don't worship you.. I reserve those spots for firemen, teachers , soldiers. It's called heroes. So learn some humility.
Congratulations to RG3 for winning the Heisman. He is really a class act and has put Baylor football back on the map. There are a lot of interesting bowl games coming up the next few weeks. If you get a chance, check out teams like Arkansas State or San Diego State. They do not get much exposure on TV but both have dynamic offenses and are fun to watch. This weekend you will get a chance to see two of the best backs in the country in Temple's Bernard Pierce and Utah State's  Robert Turbin.
Saturday sets up perfect with three college games and one NFL game.
2pm  New Mexico Bowl  Temple -6.5 vs. Wyoming  Bad matchup for Wyoming as they are soft against the run which is Temple's strength.  My pick lay the 6.5 with Temple
5:30 pm Idaho Potato Bowl Utah State -2.5 vs Ohio  Ohio is coached by Frank Solich who used to run the Nebraska program. Utah State features Robert Turbin one of the nation's best running backs and a day two NFL selection in April's draft.
9pm New Orleans Bowl  UL Lafayette vs San Diego State   San Diego State -4.5   I like San Diego State in this game and have no problem laying the 4.5.
People say there are way to many bowl games ? Oh yeah compared to what ? Having no football ?  Ummm how about you rethink that I'll take two Division three schools who haven't won a game in 10 years combined over the Real Housewives or MTV Cribs .. Please add more bowl games if anything.. College Hoops is on the horizon and I am watching as many games as I can to give you your national championship winner in early February. Everyone in this happy time of the year, please remember how fortunate you are and give back. Help someone less fortunate. There is no greater rush then making a difference in someone or some things life.