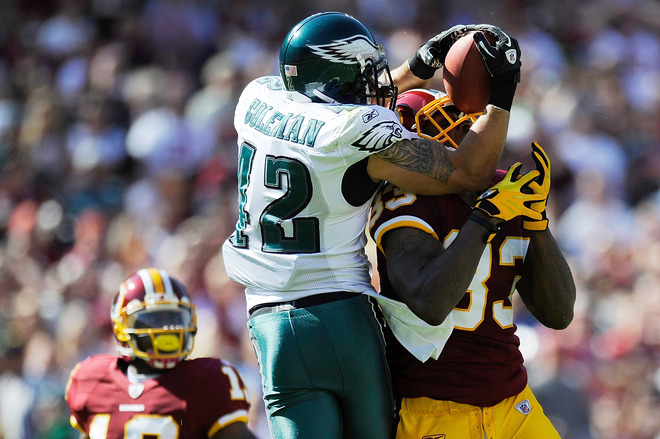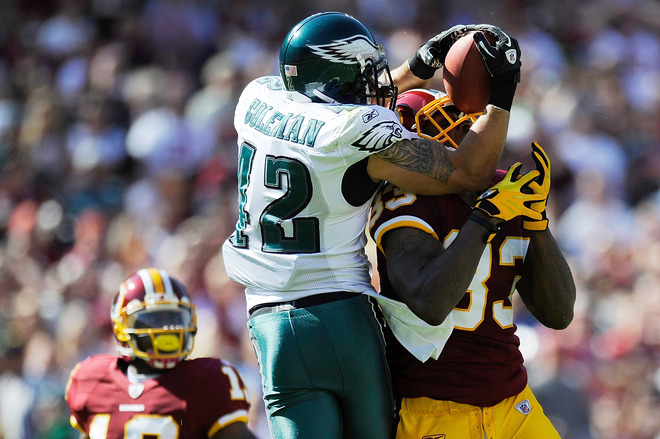 Eagles head coach Andy Reid refused to comment on the report that Rams current head coach Steve Spagnuolo will become the team's defensive coordinator after he is fired by the Rams at the end of the season.  It's not a shock that Reid would avoid responding to the report.
Eagles safety Kurt Coleman has been placed on IR because of a torn bicep.  I like Coleman because of his football savvy and willingness to do whatever it takes to get the job done.  He doesn't have the speed to be an elite safety but I think he's good guy to have around as a backup.
I know Coleman regrets not playing against the Redskins because he had a career day in the first game versus Washington this season.  The safety had three interceptions and was the NFC Defensive Player Of The Week.
Rookie safety Jaiquawn Jarrett will get the start at the safety position this week for the Birds.  This will be the second start of his career and you can expect the Redskins to go after him with some play action passes.