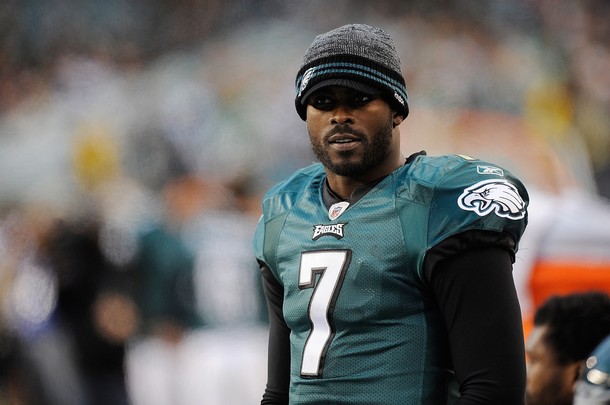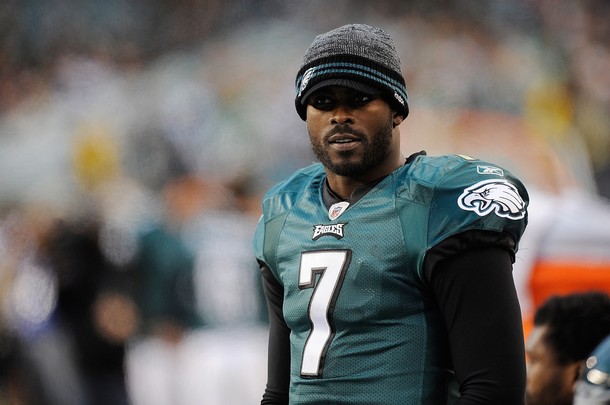 Michael Vick ended the season with a whimper today against the Washington Redskins. With LeSean McCoy out unable to compete for the NFL rushing title, the eyes were on Michael Vick and his playmaking ability against this good Redskins defense.
What did that leave us? 335 passing yards, an impressive number. He was 24/39 with three touchdowns, one interception, and a 104.1 QB rating. Is it just me, or are these numbers completely unbecoming of how the game actually looked? The Eagles led the league this season in turnovers, and that's what led to most of their losses. That all starts with Mike Vick with throwing interceptions, fumbling the ball, and just making bad decisions.
The 39 pass attempts showed that Andy wanted to win this game. With McCoy in the game, we have to believe Vick's pass attempts would be lower than 39. Of course, that makes sense, so it's probably totally wrong. McCoy's absence shined a light on the offensive Eagles struggles. This win was meaningless against a 5-11 Redskins team. All of their last four wins were meaningless. What is there to look forward to in 2012? Hopefully a better red zone offense.
Vick still couldn't make use of the red zone effectively. The story that has plagued the Eagles the last two seasons has been their ineffectiveness inside the red zone offensively and defensively. Yes, Michael Vick inside the red zone is worse than Donovan McNabb was as a Eagle quarterback. And yet, we won the game 34-10. A score that seems dominating didn't seem like a dominating performance on the field. The Eagles could have dominated and evolved an aura around this team for us to look forward to going into next season on a four-game winning streak.
Vick didn't hold on the ball today forever like he normally does, but it still was a semi-impressive game from the $80 million quarterback. This off-season Vick needs to focus on taking care of the football. He did that last year, and it was obvious that was the Achilles heel of this Eagle season. When Vick doesn't turn the ball over, the Eagles win, no matter how unimpressive that look offensively or defensively. This team isn't going to fix everything this off-season. But if Vick can hold onto the ball, they have a good chance to make the playoffs next year.
The governor said on Post Game Live, "I've never seen a less impressive 34-10 win." And I think we all should feel the same. Despite the four wins in a row to end the season, if the Eagles had gotten into the postseason, there was no way they'd go far. This team beating the Saints? Packers? Even the Lions? No chance. Now this team will probably think they're better than they really are
Vick waited until the 4th quarter to make a big play, hooking up with DeSean Jackson for a 62-yard touchdown and the only big play of the game from the two stars. I guess that was cool. Vick can have flashes of brilliance, but it's hard to look at it positively after this year. It's just not exciting anymore. Andy Reid's going to be back next year, Vick is going to be back next year. It's the same old thing. Can we hope that things change after thirteen years of the same thing? Not exactly sure about that.
I don't want Vick back here next year. He will be, but he doesn't deserve to be. He got too injured again this year and regressed as a quarterback. He scrambles around when he doesn't have to. He's a dynamic athlete, but clearly not a dynamic quarterback.