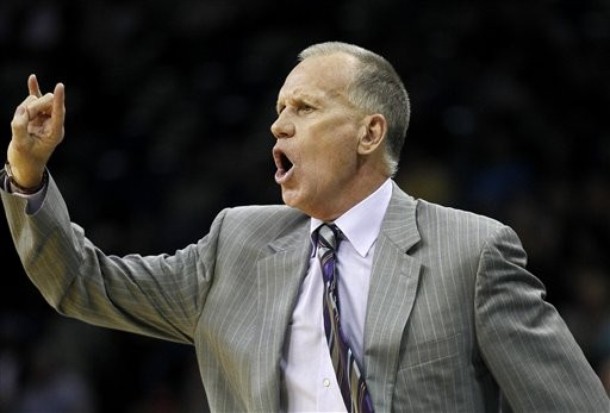 The NBA season is now three weeks old, and while most of the Delaware Valley continues to not notice, the 76ers have streaked out to an 8-3 start and the third best record in the league. The fact that they are doing this with basically the same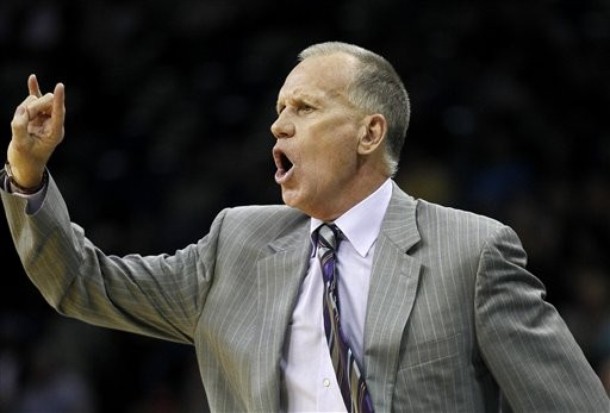 group of guys that won only 27 games two years ago, is a testament to a head coach whose work ethic and passion has this team reaching heights no one could have imagined as recently as last season.
While the Sixers have added some nice talent via the draft the last few years, it was the hiring of Doug Collins that stands out at the best move this organization has made. If there's one thing the Sixers have usually whiffed on it's been the hiring of head coaches. Since Jim Lynam left the bench in 1992, ten other coaches (not including Larry Brown) walked the sidelines for this franchise.
They averaged 30 wins per season and combined to win five playoff games.  Even the Brown era, while successful in terms of wins, losses and playoff appearances, was usually filled with drama and controversy. With Collins, the team brought in a coach who personifies the new team slogan of passionate, intense, and proud. Not only does he believe in those traits, he expects the same from his players.
In Friday night's win over Washington, Jrue Holiday came out looking to shoot first and ask questions later. The result was a missed field goal and two turnovers in just over a minute. Collins didn't hesitate to signal for Lou Williams to enter the game, and Holiday sat for most of the quarter. This no nonsense approach was one of the things this team needed. The result so far has been eight wins, that, even though not against the best talent, have been blow outs that show a well coached team that takes care of business when it should. As Collins and his staff continue to develop this group, the wins keep on coming. Eventually, this city will be forced to take notice.
Sixers Tidbits
-Recently, there's been debate in Philadelphia over what the Sixers should be willing to give up if given the opportunity to acquire Orlando center Dwight Howard. While trading for Superman is not likely to occur, the fact remains people will talk about it. One of the scenarios discussed was whether or not the Sixers should trade both Holiday and second year man Evan Turner if given the chance to get Howard. I think this would be a huge mistake that could set this franchise back years.
While Howard is an absolute beast in the paint, giving up two young players of Jrue and ET's caliber is a mistake. By trading Holiday, the Sixers would create a void a point guard. There is no one else on the roster who can effectively be the lead guard. Even if Chris Duhon was added by Orlando in the deal, he isn't as young or nearly as talented as Holiday. Trading Turner would be an even bigger mistake.
In just his second year, ET has been entrusted to be the point forward by Collins while coming off the bench. To give such a young player that type of responsibility shows just how valuable the coaching staff thinks he is. Turner looks like he could be an even better version of Andre Iguodala over time. Together, Holiday and Turner make up the future of this team. Trading them away, even for a big man of Howard's caliber, would be regretted.
– Thaddeus Young continues to cement himself as a fan favorite in Philly. Watching him hustle and work harder than anyone else on the floor is a treat. He has to be near the top in league leaders in taking charges, and his attitude and energy personify what this Sixers team is all about. Young, along with Turner, Lou Williams, and rookie Nic Vucevic, make up what could very well be the best bench in all of basketball.
Thank God no one threw a ridiculous offer sheet at this guy and the Sixers were able to bring him back for the next five years.  Still only 23 years old, the sky is the limit for him. While he may never become a starter in the NBA, having someone of his caliber coming off the bench makes these guys tough to beat.
– The Sixers, 5-0 at home, play 10 of their next 12 at the Wells Fargo Center. If you haven't had a chance to catch a game yet, do yourself a favor and get there soon.  As I've already stated, there's something special going on with this team. I think they will win the Atlantic Division and end up with the 3rd seed in the East. Yes, the season is still young, but the way this team runs the break and plays defense, there's no reason to believe that they won't continue to be successful.  Show ya luv!