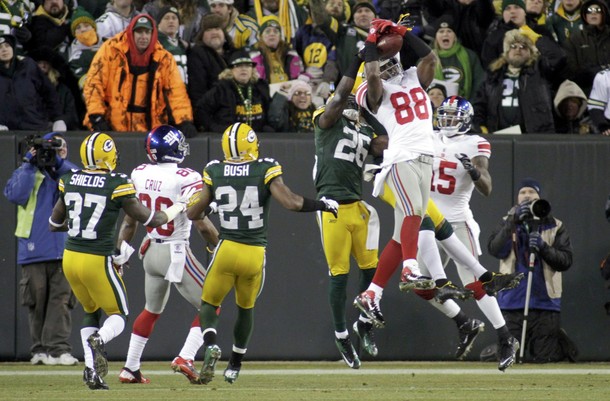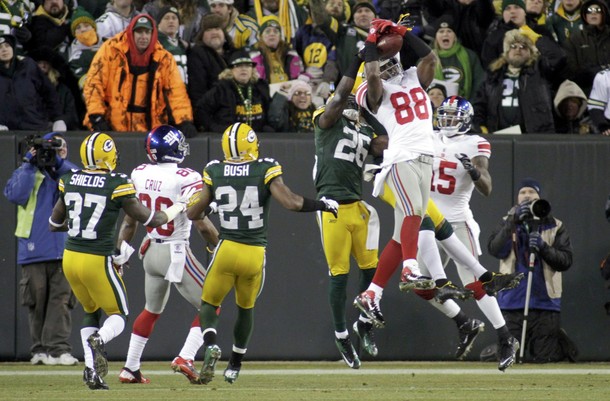 Yes, I know you're thinking about how the Eagles could be in the position that the New York Giants are in, if they had just hung onto the lead in that first battle against the Giants this season.  Right now the Giants are the hottest team in the NFL and in position to repeat what they did against the Patriots in a Super Bowl upset a few years ago.
I'll tell you right now that I think the winner of the Niners-Giants battle will win the Super Bowl.  I have to give the nod to the Giants and Eli Manning right now because I like him over Alex Smith.
I wasn't surprised at all by the Giants defeat of the Green Bay Packers.  It's very simple.  Yesterday, the men in blue were the better football team.   The Packers had the better record and had been on top of their game for a much larger share of the season than the Giants.  But there was no doubt that the best team on Sunday January 15th was the team from New York.
I did expect the Packers to play better, but I hadn't been impressed with their defensive play all season long.  I must say I was disappointed in the play of Aaron Rodgers and the Green Bay offense because it didn't seem like they were ready to play.
Football is unlike other sports in that it's very difficult to change the mindset of a team.  The Packers had been cruising for far too long and they came into the game convinced that the magnificent play of NFL MVP Rodgers could cover up all the other deficiencies on their ball club.
In the other NFC Divisional contest, the San Francisco 49ers and the New Orleans Saints played a great classic playoff game.  It was one of the best football battles that I've seen in a long time with tremendous plays executed down the stretch.
Niners quarterback Alex Smith may have come of age during that instant classic game, which makes the 49ers a better football team immediately.  The Niners and the Giants both have complete football teams, but I still believe the Giants are more explosive.
The Niners have been playing on higher level defensively than the Giants for most of the season, but right now the New York defense has gotten healthy and their defensive line is capable of taking over a game.
I think it's going to be a close one, but I'm leaning toward the Giants.