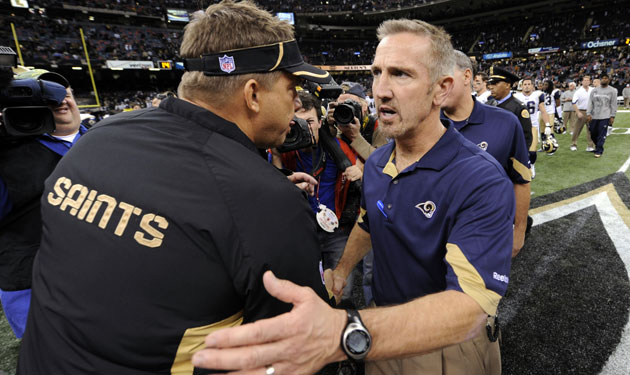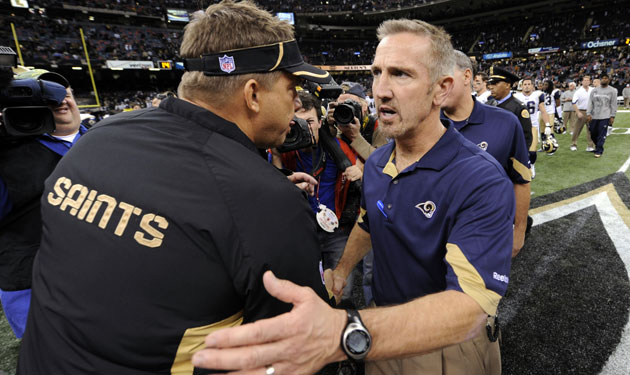 I wasn't shocked by former St. Louis Rams head coach Steve Spagnuolo's decision to take the defensive coordinator's job with the New Orleans Saints.  I can understand why Spags made that decision but I was disappointed that he didn't even come to Philadelphia to be interviewed.
It makes sense for him to take the Saints position.  They have a great offense in New Orleans with a great offensive-minded head coach in Sean Payton, a great quarterback in Drew Brees and a great opportunity to go back to the Super Bowl and win it.
Spags wants to become a head coach again and the best way of putting himself in the hunt again is to help another team win a Super Bowl.
I'm confident that Spags would have made the trip to Philadelphia, if head coach Andy Reid requested him.  That's makes me think Reid didn't ask him to come.  Not only is Reid the guy who opened the NFL door for Spagnuolo, he also shares the same agent, Bob LaMont with the former Eagles linebacker coach.
Remember Spagnuolo interviewed with the Colts for their head coaching position.  He was also a leading candidate to fill the Atlanta Falcons defensive coordinator's position.
If Reid wanted Spags to be his defensive coordinator, he could have made some strong moves to get it done and again he would have at least brought him to Philadelphia for an interview.
This makes me believe that Reid wants to keep Juan Castillo in place as the team's defensive coordinator.  He hasn't talked to the media since his post-game comments after the win over the Washington Redskins.
Bob Grotz of the Delaware County Times believes Reid told Spagnuolo that Philadelphia isn't the best place to be coaching nowadays. If Reid were to have talked Spags out of coming here, that would be a reason to fire him.  That would be insubordination because that means he was talking bad about the organization.