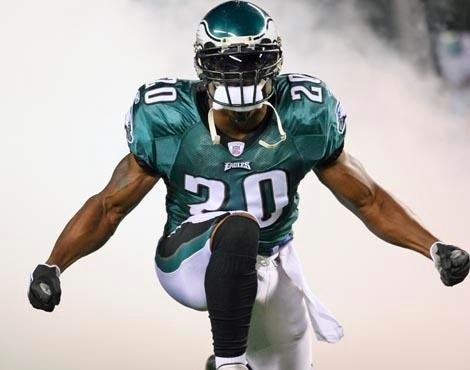 Brian Dawkins was named to his ninth Pro Bowl on Thursday as an injury replacement for the Steelers' Troy Polamalu, his second Pro Bowl selection since joining the Denver Broncos. He is now tied with John Lynch for the second-most career Pro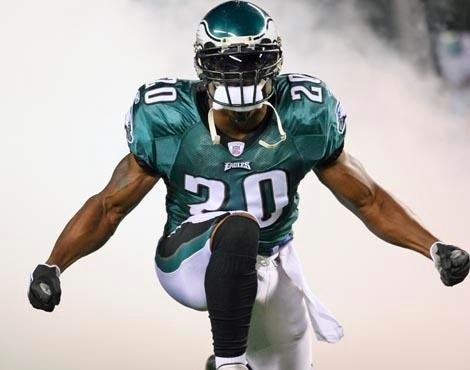 Bowl berths by a safety. This could, however, be Dawkins' last game as he contemplates retirement after an injury plagued season in Denver.
If that is the case, only a Denver Broncos game against the Philadelphia Eagles played at Lincoln Financial Field would be a more fitting swan song than at Aloha Stadium in Honolulu.
Dawkins was drafted in the second-round by then Eagles coach Ray Rhodes out of Clemson in 1996 and was an Eagles player for 13 seasons before deciding to sign a lucrative $17 million deal in 2009 to finish his career in Denver. And with the Eagles porous secondary and failure to replace Dawkins' production and leadership, it is a decision that troubles Eagles fans to this day.
A fiery, die hard, gutsy, hard hitting safety, Dawkins engine has never withered. At the ripe old age of 38, Dawkins still commands the defense as if a general on a battlefield, breaking up passes over the middle and dominating the line of scrimmage.
Savvy, tough, hard-hitting and fearless, Dawkins plays with a reckless abandon that  made him one of the best safeties in the past 20 years.  Locally Dawkins, fondly known as Weapon X, is a legend of super hero proportions rivalling such allegories of wrestling bears, being seven-feet tall and more powerful than a speeding locomotive.
Ask any Eagles fan and they instantly laud him as a Hall of Famer. Nationally though, has legend exceeded reality? Is Brian Dawkins a future hall of famer?  It is not as sure a thing as many locals think.
While Dawkins has enjoyed a fine career, he is far from the preeminent safety of his era. He is regularly rated below the other elite safeties of his generation, Troy Polamalu and Ed Reed, and possibly as low as fifth best safety of his era. Had it not been for Bob Sanders' injury plagued career with the Indianapolis Colts, maybe as low as sixth. It can legitimately be argued that during his time playing,
Dawkins was ranked behind Polamalu, Reed, Lynch and Darren Sharper as a safety. For a position that only has 9 members in the Hall of Fame, this could be troublesome for Dawkins' Hall of Fame candidacy.
Statistically, there is not one category that embodies Dawkins' exclusivity. He has passed the century mark in tackles in a season only once and has scored only four touchdowns in his career. He has tallied 26 sacks, which while solid, is not exactly an eye-popping number that will garner attention. He has intercepted 37 passes which are far less than Darren Sharper and Ed Reed.
His only impressive statistical feat might be his 36 forced fumbles. In addition, Dawkins is not known for a game-changing play
in a big game or an exceptionalseason to define him. He never led in any statistical categories nor was he ever named "Defensive Player of the Year" like Reed, Polamalu and Colts safety Bob Sanders were.
His career definitely lacks an individuality. Furthermore, he has never won a Super Bowl which seperates him from all but Ed Reed and given the amount of playoff games he has played in – 18 -, has come up relatively small in the postseason. Particularly horrifying is the NFC Championship for the 2008 season in which he was run over by Larry Fitzgerald.
Compared to Polamalu's ability to make clutch plays all over the field, Reed's ballhawking ways and Darren Sharper's aptitude for defensive touchdowns and Dawkins is not the lock Eagles fans think he is.
This is not to say Dawkins is a lost cause however. What will be a beneficial factor is that he was named to the NFL All Decade Team for the 2000s. Dawkins was also an intrinsic part of arguably the best era of Eagles football and the only defensive player to play in the Eagles five NFC championship games. Add his now 9th Pro Bowl selection, four All-Pro selections, 18 playoff starts, tied with some guys named Brady and Manning for most among active players, and Dawkins' longevity could benefit him when it's time to review his candidacy.
Of the nine safeties in the Hall of Fame, only Jack Christiansen made it to at least eight Pro Bowls – which Dawkins now surpasses. But while Dawkins' Pro Bowl and All-Pro count match up favorably with existing Hall of Famer safeties, his downfall could be that they also match up with Reed, Polamalu, Sharper and Lynch – three of whom have Super Bowl rings. Would the voters add approximately 50% more safeties in the Hall from just one era?
Whatever glory may or may not await Dawkins does not change the fact that he was an elite player for a long time and also the best safety in Eagles franchise history. While his intensity and pre-game antics may have garnered support locally for ranking him a better player than he actually was, especially in big games, he was still a joy to watch play and don the midnight Green.
A fan favorite, Dawkins was an intimidator, patrolling the secondary with grit and fear. He punished many receivers and ballcarriers that crossed his path. Many can recall his vicious hit on Michael Vick in the 2004 NFC Championship and ferocious slam on receiver Ike Hilliard.
Since his departure, the Eagles defense has not been the same.  Dawkins' greatest intangible was his physicality and his leadership, two characteristics the Eagles lack today. His actions equaled the volume of his words. He was respected by friend and foe on the football field and adored by the fans. He may not have been the best safety in the game and may not ultimately be Hall of Fame worthy but in the minds and hearts of Eagles fans everywhere, Brian Dawkins was a god on the field. A god who delivered bone-rattling hits yet at the same time postgame tears and passionately played the game the way it was supposed to be played – on and off the field.
After all, they say Brian Dawkins is seven-feet tall.