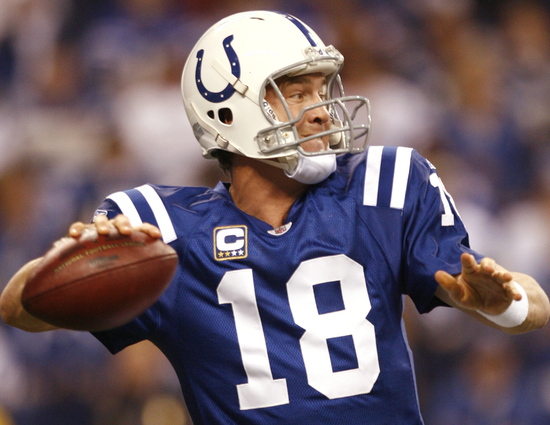 If you ask any coach or GM what is the most important ingredient in winning, most will reply team chemistry. While I agree football is a team game, sometimes it's as much about the Jim and the Joe's as the x and the o's.
49ers head coach Jim Harbaugh did a masterful job in resurrecting former number one pick Alex Smith's career. Your's  included had written off the former Utah quarterback and thought it was time for a fresh face calling the signals for Big Red. But both Smith and Harbaugh proved us all's wrong as Smith led the 49ers to a 13-3 record and an appearance in the NFC Championship Game.
My feelings are while Smith got a lot of the accolades, this roster from top to bottom is entering a stretch where it could be a serious contender for the Lombardi trophy for the next 5 years. There have been many teams over the past decades where either it's home fans or the national media felt if it made just one more move to add another piece it would send the team over the edge making it a champion instead of a could have been.
One of the more recent teams was the Philadelphia Eagles. The Eagles went through a stretch from 2002 to 2005 where they reached the NFC title game 4 straight years. They finally cashed their ticket to the Super Bowl with a victory over the Atlanta Falcons on the 4th try. Although he missed the title game many thought it was the addition of a wide receiver that was the added piece that got Philly over the hump.
Terrell Owens joined the team in 2004-2005 and the Eagles offense dominated the NFC. Many will always wonder what would have become of the Eagles those four years if they had went out and got quarterback Donavan Mcnabb just one more weapon. I for sure think at least one and probably two Super Bowls were left behind by a stubborn coach and a clueless Upper management.
In the two losses to Tampa Bay and Carolina the Eagles managed a combined 13 points when it counted most. As I write this article I think back and get angry thinking at not what could have been but would have been. Both before and after there have been too many other situations in all sports where teams have sat idly by and let another team take what should have been theirs.
A relief pitcher here,, a goalie there and in that case a wide receiver kept a town missing out on a parade and a chance at immortality. We didn't miss one title we missed a few. It is a fact today that if the Eagles had signed a wide receiver back then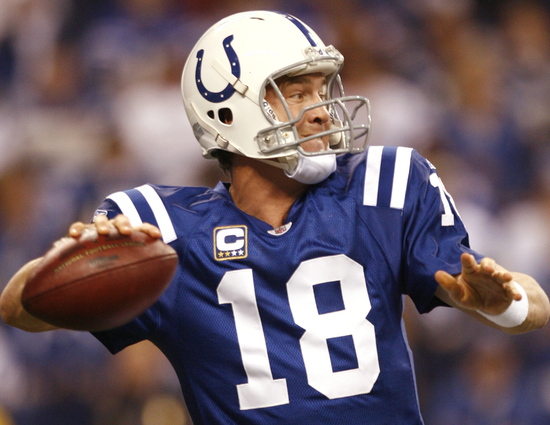 things would have had a far different outcome.
Which brings me full circle to the San Francisco 49ers, as well as the assumption of a healthy Peyton Manning. I am more than confident if the 49ers made two specific moves they would not only contend but win at least one and perhaps a few Super Bowls over the next few years. First off you must stop patting yourself on the back about Alex Smith.
Yes, you did a wonderful job with him, but I don't know if that magic can be created a 2nd and 3rd time. We all saw just how valuable Peyton Manning is this past year. When he went out most experts around the league thought the Colts would struggle and win around 5 or 6 games. But two? Even the most educated of NFL personnel could not predict the collapse that happened. By not throwing a single pass Manning proved just how valuable he was. And if healthy has a solid 4 or 5 years left. Manning, if healthy, would instantly make San Francisco the favorite to win the 2013 Super Bowl. The 49ers with Manning and that shut down defense would be the most feared team in all of football .But why stop there ?
I thought about this for a while as if I were the Niners GM. And many will argue there are more talented players available at the wide receiver position. In fact I had them reaching for San Diego's free agent Vincent Jackson before I changed my mind. But why not bring a familiar face with him that he already has a comfort level with and just happens to be a free agent as well. Yes sign Reggie Wayne as well. The Niners need a true number one at the position and it would also free up the middle of the field for Vernon Davis.
People forget that before Tom Brady got all the attention for using his two tight ends so effectively Manning  made Dallas Clark a household name on every NFL highlight reel. The addition of the two would solidify them as not just an NFC but an NFL favorite. So don't become satisfied with what happened this year. To me its clear cut that these few moves will change your franchise and get you that Lombardi trophy. Many people wont remember but it's been 17 years since the 49ers and Steve Young beat San Diego. Far too long for a franchise that who showed in the past they will do what it takes to win. Shame some of that knowledge doesn't reach back east.