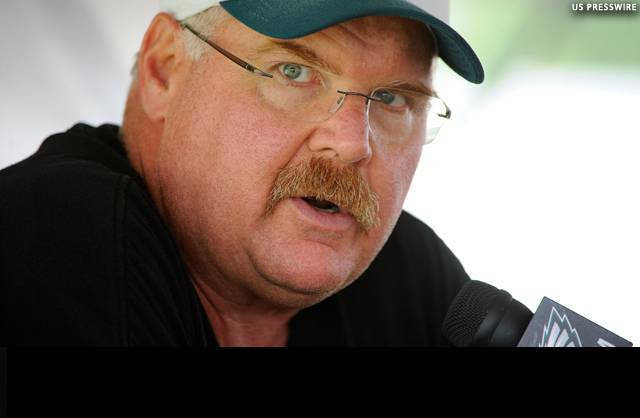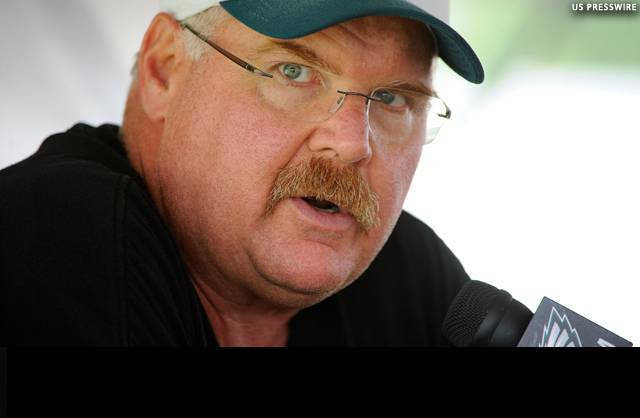 Eagles owner Jeffrey Lurie was very consistent during his news conference in saying that Andy Reid was arrogant but he was only shielding his players and coaches from public ridicule.  He talked about having very open and informative conversation with Reid.
He obviously had a conversation with Reid before today's new conference.  Reid was very open and forthcoming in answering questions from the media today.  He explained himself in depth and the started things off by telling us why he had taken so long to talk.
"I appreciate your patience over the last few weeks for the summary of my feelings on the season," Reid said. "I thought it was important to step back and take a thorough look at things, starting with myself and the job which I did this year and the coaching staff and the players and the direction we decided to go in free agency. I was able to do that over the last few weeks and we were able to finalize the spot that was vacant on our staff by bringing in Todd Bowles. I had a chance to evaluate the coaches and let them know how we did as a team, I felt both sides of the football and special teams have a tremendous room to improve. Juan will remain as the defensive coordinator."
Reid dropped a bomb when he talked about offering a job to Steve Spagnuolo, but not discussing any job titles.
"Steve Spagnuolo was another topic and one that I understand and is a fine football coach. Steve and I talked throughout the season as we do every year. When Steve was released from the rams, I did offer him a spot to coach here if he needed one, a place to land, with open arms. My feelings was if you can have two great coaches on defense, that's even better than just having Juan himself. That's about as far as it went there. We didn't talk about titles. He had opportunities to look at other places and I completely understand that and he wanted to go to New Orleans. That's a positive for him."
Reid discussed his idea of having Castillo and Spagnuolo working together.
"I thought the two of them together would be tremendous. They have a great relationship. It's the same defense."
Reid let us know that firing Castillo was never part of his plan.
"In this league, titles are thrown all over the place. Those two and Spags, I thought that could be done. We opened it up and looked at a couple of other people that I thought could fit in there and work as a staff. No different than I would do on the offensive side. I talked to Juan throughout the process. That never came about. We never went in that direction. I know a lot of things were out there and written, that's all part of it."