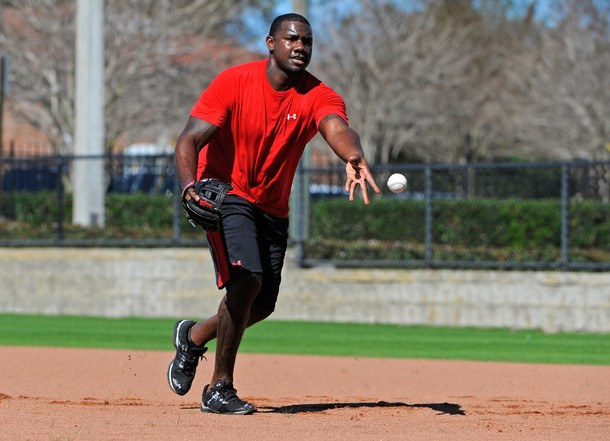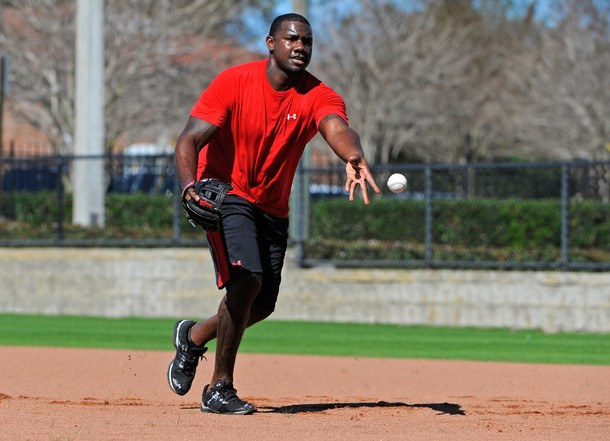 Ryan Howard may be back on the field before everybody had predicted.  I think he's still going to miss at least a month of the season, but he's definitely well ahead of schedule.
Yesterday he was working out with the other Phillies who are at their training facility in Clearwater, Florida.  He did a little running, fielded some ground balls and took some light swings.
Manager Charlie Manuel had nothing but good things to say about Howard's progress.  "He did good, really good," Manuel said.
Although Manuel thinks he will be back sooner than expected, he doesn't plan on rushing the big guy back before he's ready.
"We have to make sure he gets his leg completely healed, make sure he doesn't have a relapse," Manuel said Monday. "Make sure he's healthy."