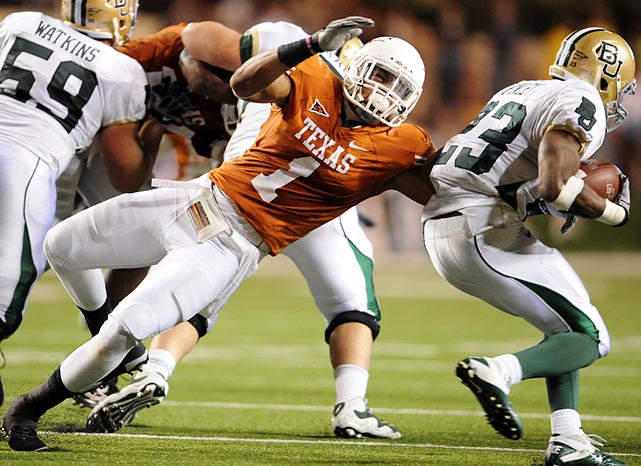 With 10 picks in the 2012 NFL draft and a significant amount of space in the salary cap, the Philadelphia Eagles are sure to be major players on draft day.  How effectively those picks are going to be used has yet to be seen, however.  Having 6 picks in the first 4 rounds of the draft also gives the team some flexibility if they feel they need to move around to get a particular player.
While there was some disagreement earlier about whether the Eagles would select a linemen (as Andy Reid has been notorious for) or linebacker (a position they greatly undervalue in the draft) in the first round, it's widely agreed upon that Philadelphia will target Boston College linebacker Luke Kuechly with their first round pick.  It's without a doubt a position of need, and Kuechly is by far the most NFL ready linebacker in this year's draft.
The only issue is that Kansas City (12th pick) and Dallas (14th pick) also have a need at linebacker, which could force the Eagles to trade up somewhere around the 10th or 11th pick to nab the BC standout.  The middle linebacker position is not the only one that needs addressed, and many experts are predicting the Eagles to use a 3rd or 4th round pick on Texas outside linebacker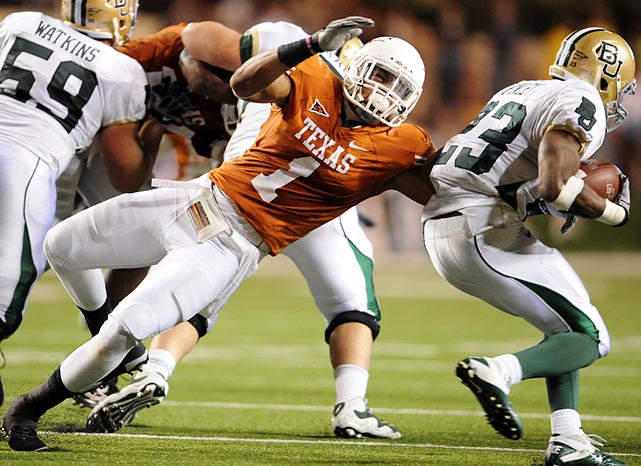 Keenan Robinson.  He has the potential the physical ability to go much higher than this, but "film doesn't lie", and right now he's projected in the 3rd or 4th round.
There are obviously some other areas of need for this Eagles team (any time a team misses the playoffs, they are bound to have some glaring deficiencies).  I anticipate adding some depth to the offensive line with at least one of their second round picks.  Depending how the DeSean Jackson situation plays out, Philadelphia may find themselves in need some speed at wide receiver.  If Jackson does depart, they will also need to find someone to return punts, and many people feel that Joe Adams should be able to fill both those voids.
The restructuring of DT Cullen Jenkins' deal certainly helps to solidify the defensive line for 2012, but a few draft gurus, such as Mel Kiper, have the Eagles taking another defensive tackle with their first round pick.  A significant part of this draft is going to see the Eagles take the best player available, after they address the glaring holes that were exposed in 2011.
Throughout the tenure of Andy Reid, and especially in recent years, the Eagles have performed disappointingly in the early rounds of drafts, and have found their biggest contributions from the middle to later parts.  In order for Philadelphia to contend in 2012, they are going to need to find some players in the first 3 rounds that can come in and make an instant, positive impact on this football team.  Doing so will also allow the team to grow organically for several years, as opposed to continually brining in free agents that need additional time to mesh with their teammates.