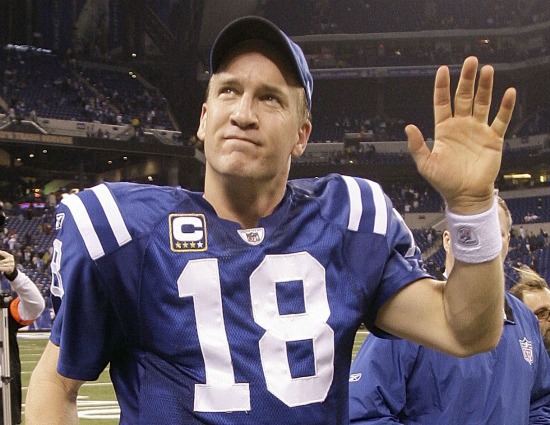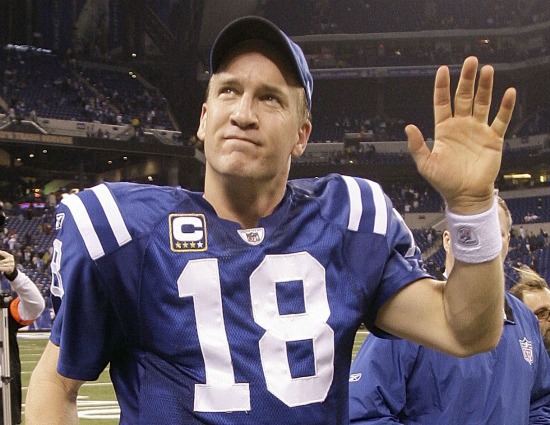 Andy Reid spoke to Les Bowen of Philly.com and gave him an explanation about why the Eagles aren't interested in Peyton Manning.
"We're obviously happy with Michael (Vick)," Reid said after he was asked about Manning.  Reid went on to say, "you could ask that question of probably everybody in the National Football League except the Giants, right? … That's not something we're — we're happy with Michael."
Despite those comments, I think Reid is probably pounding his desk a bit that they're already so committed to Vick in this upcoming years.  There are only about five teams in the league who wouldn't be willing to get rid of their current quarterback so that they can acquire a healthy Manning.
Of course, Manning's health is the key.
Reid commented on the bounty controversy.  "You don't do that with other (teams') players. That's not where you go. That's not how you do business … Players want to hit you and hit you hard, but they don't want to come in and, like, ruin your career … That's just not how guys are wired."
I feel confident that Reid would never do something like a put a bounty out on an opposing player.
Reid also let Bowen know that he had spoken to DeSean Jackson since the Birds put the franchise tag on him.  "I think he'll sign the tender," Reid said. "He was very positive about it."
I think Reid feels he needs Jackson in the line up to help the Eagles be the type of offense he wants them to be.  He knows Vick needs Jackson's speed out there to force opposing defenses to declare who they're going to double team.
Now Vick needs to take his game to the next level.