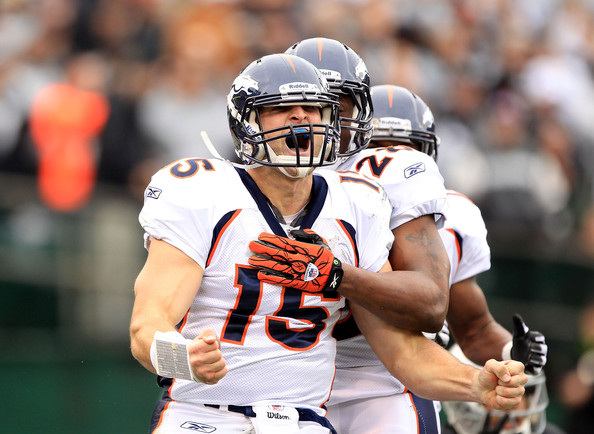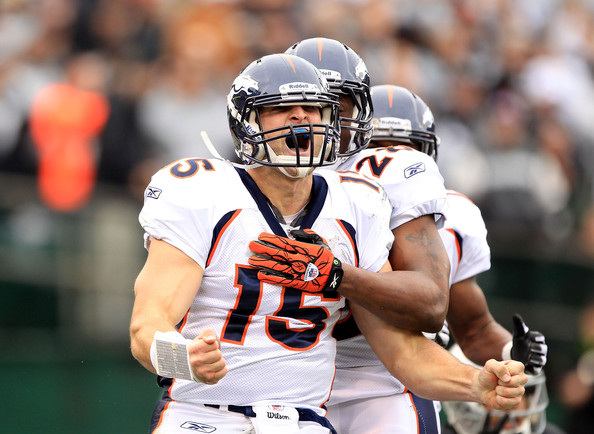 One of the strongest arguments against Tim Tebow coming to Philadelphia is that he isn't a good enough passer to throw the ball 35-40 times a game in Andy Reid's system. And I don't disagree.
To me, bringing Tebow to Philadelphia makes sense under the following conditions:
1) He is not billed as the quarterback of the future.
2) He serves as an emergency quarterback–I have little interest in Tebow serving as the primary backup, and teams don't usually activate three quarterbacks on game day.
3) His primary responsibility would be as a hybrid offensive weapon, playing the "H-Back" position.
Some analysts have suggested that it wouldn't be in Tebow's best interest, or that he would be reluctant to convert from a traditional quarterback role. Fine. But if Tebow wants to get on the field and make a contribution from the jump in 2012, this is how he's going to do it.
While conventional wisdom suggests that Tebow would be reluctant to make such a move, there's some evidence emerging that suggests otherwise.
ESPN's Adam Schefter reports that the San Francisco 49ers and Green Bay Packers are both interested in acquiring Tebow. Now, the 49ers quarterback situation is unstable, but it's likel QB Alex Smith will return to the team. As for Green Bay? Aaron Rodgers is cemented as the team's starting quarterback. There's no way Tebow would inherit snaps from Rodgers–Green Bay, under no circumstance, would take the ball out of Rodgers' hands.
That Green Bay is interested at least suggests the possibility that Tebow isn't completely against a position switch. And if that's the case, again, he becomes a weapon the Eagles could use.
It may seem like I'm banging down the door to bring Tebow here. I'm not. Michael Vick, if healthy, should be this team's quarterback and, no, it's not even debatable. But Tebow presents a plethora of intriguing possibilities on the offensive side of the football. Matchup nightmares in the redzone. A tough goal line runner that could come at you from anywhere on the field. Just one more thing to keep opposing coordinators up at night. So yeah, it would be foolish if the team didn't do its due dilligence to see if he's a player that can fit the scheme.