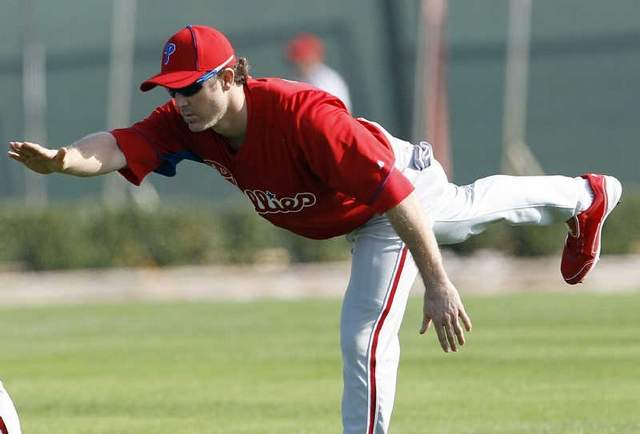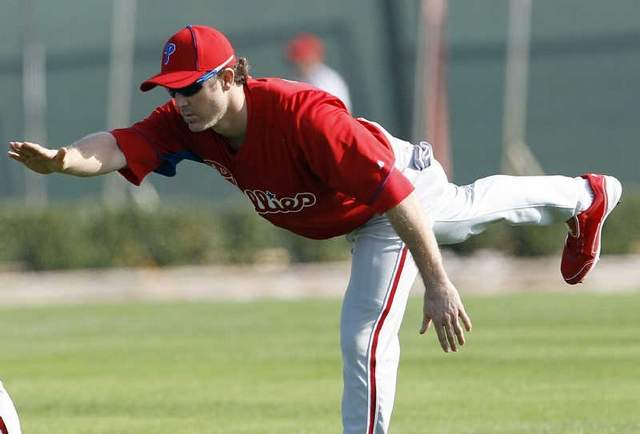 I can't help but notice the plethora of Phillies fans freaking out over the Chase Utley injury as if this was the start of the 2009 season, not the 2012 season. The loss seems big when fans hear the name "Chase Utley," but is the loss of Utley cause for fans to run around with the sky is falling mentality?
Some may argue that the loss of Ryan Howard combined with Chase Utley is a terrible thought, losing Howard to start the season is going to hurt, but Utley may not be missed as much as fans think. Remove the name "Chase Utley," and replace it by saying the Phillies just lost a guy who hit 11 home runs with 44 RBI's and batted .259 last season in  103 games and suddenly Utley's loss does not sound so bad.
The response by most fans would be, "Well we were expecting Utley to pick up some of the slack for the loss of Howard this season," however, the thought of Utley stepping up his production may have just been a dream anyway. Since 2008 Utley's batting average, home run total, and RBI total have rapidly declined each season, to expect Utley to step in 2012 and return to hitting 25 homeruns, and 90 RBI's would not be practical.
Sure, Utley's pay warrants it, but Chase no longer is that player, perhaps this early season set-back for Utley was a blessing in disguise for the Phillies. Now the Phillies will see what they have in short stop turned second basemen Freddy Galvis, at least the Phillies will know by the trade deadline if Galvis is ready for the big leagues and if he is not, the team will have the chance to go out and get a proven veteran. Who that guy will be, is obviously unknown this early on in the season. The point is had Utley started the first month or so and produced poorly and ultimately landed on the DL the Phillies would have been a lot worse off than they are now, with Utley leaving camp in spring training.
As sad as it may be to admit Utley's days of being an all-star second basemen are over. Fans should prepare for the worse and look at Utley as what he truly has become, a middle of the road second basemen. 2007, 2008, and 2009 were awesome years to be a Phillies fan, Chase Utley was a huge part of that especially when he coined the phrase "World F***n Champions!" fans should be grateful for Utley's contributions but nothing is wrong with wanting to move on from Utley in 2012, or at the very least admiting Chase is an average at best second basemen.
Utley fans will attempt to defend him, and say IF his knee was better he WOULD be an all-star caliber player, but the fact is his knee isn't better, and because of his knee injury Utley is now just a role player on this Phillies team.
The player Phillies fans need to bank on early in the season was never Chase Utley, it is John Mayberry Jr. Mayberry is the key to the Phillies offensive production without Ryan Howard, if Mayberry cannot produce, then the Phillies line-up gets pretty ugly after Hunter Pence's spot in the line-up.