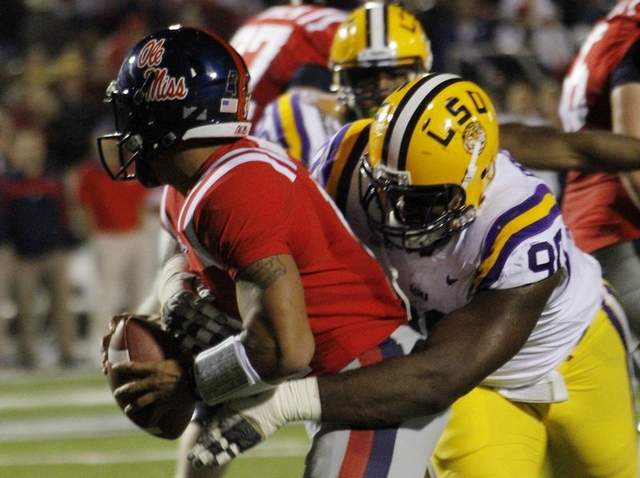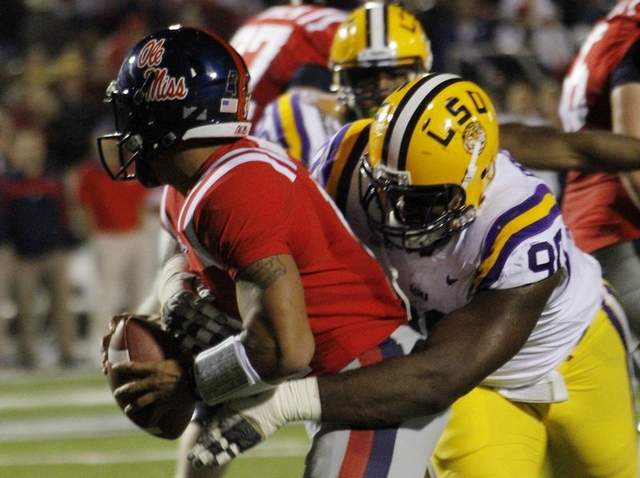 Many times you can tell what a team is thinking by what players they fly in to take a close look at.  That's why it's worth making note of the report that the Birds will be hosting LSU defensive tackle Michael Brockers.
Brockers had a mediocre Combine but he was impressive while playing for the Tigers.  He's big, powerful and quick.
It's not news to anyone that the Birds are interested in defensive tackles.
But the report by Wilson that the Eagles will be hosting cornerback Trumaine Johnson of Montana is definitely news.  This makes the reports about Asante Samuel being on the trading block even more believable.
Not only do the Eagles have Samuel, Nmandi Asomugha and Dominique Rodgers-Cromartie, they have last year's third round draft pick Curtis Marsh and free agent acquisition Brandon Hughes.
Word has it that they like both Marsh and Hughes.
According to Wilson, Johnson isn't the only cornerback, whom the Birds are entertaining.  They're also be having Arizona cornerback Omar Bolden in for visit.