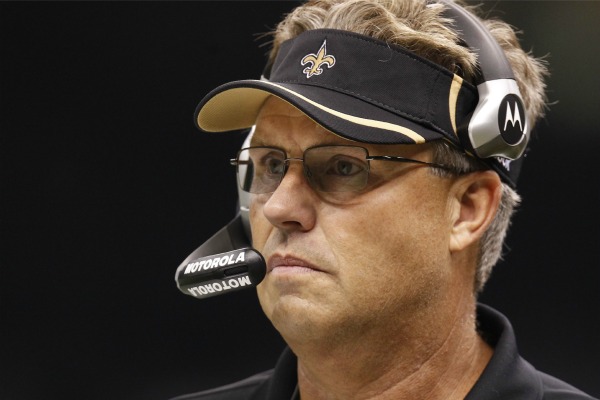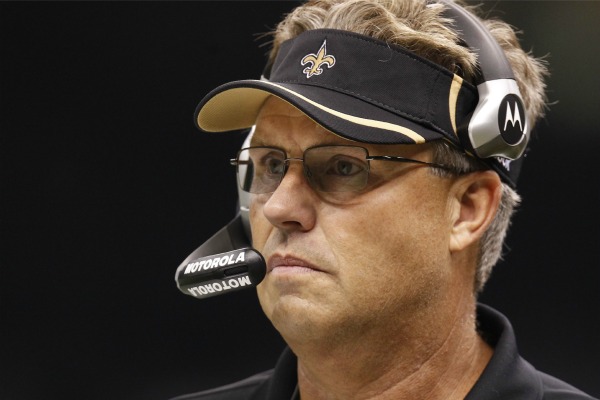 Unfortunately for Gregg Williams, I think "suspended indefinitely" could become "suspended permanently" after NFL Commissioner Roger Goodell gets the chance to sit down and systematically go through the sound of the Saints game vs. the Niners this past season.  His timing couldn't be worse as the NFL turns up the focus on concussion injuries.
Documentary filmmaker Sean Pamphilon has plenty of comments by Williams on tape during the Saints battle against the Niners and he told Michael Silver of Yahoo Sports that Williams can be heard encouraging to pound the heads of and intentionally injure Niners quarterback Alex Smith, running back Frank Gore, wide receivers Michael Crabtree and Kyle Williams.
Pamphilon said: "At one point Williams says, 'We hit [expletive] Smith right there' – then he points under his chin [and continues] – 'remember me.' Then he rubs his thumb against his index and middle fingers – the cash sign – and says, 'I got the first one. I got the first one. Go get it. Go lay that [expletive] out.'
"We've got to do everything in the world to make sure we kill Frank Gore's head," Williams said to the Saints defensive players. "We want him running sideways. We want his head sideways."
"We need to decide whether Crabtree wants to be a fake-ass prima donna or he wants to be a tough guy", Williams told Saints defenders. "We need to find that out, and he becomes human when you [expletive] take out that outside ACL."
"We need to find out in the first two series of the game, the little wide receiver (Kyle Williams), No. 10, about his concussion," Williams said. "We need to [expletive] put a lick on him, move him to decide. He needs to decide."
Pamphilon says he heard a couple of Giants players talking after the NFC Championship game talking about how they targeted Kyle Williams because of his concussion history.