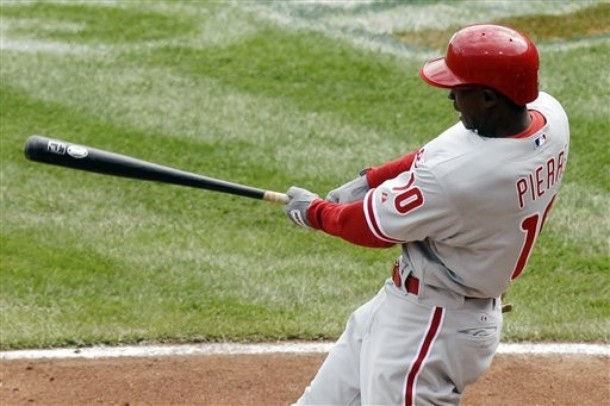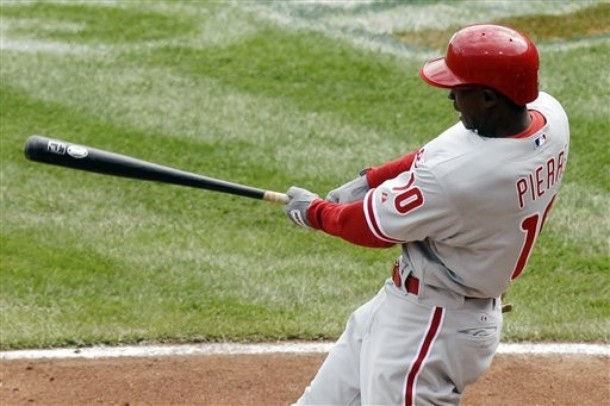 In his four previous starts against the Phillies, Miami pitcher Josh Johnson had Philadelphia's number. The ace had 2-1 record with a 0.65 ERA against the Phils since the 2010 season. His only loss came when he allowed one unearned run and finished on the losing end of Roy Halladay's perfect game.
Wednesday's game would mark the end of Johnson's dominance of the Phillies.
Johnson was chased from the game after just 3.2 innings of work. He surrendered six runs on 11 hits to an offense that had managed just eight runs in their first four games.
The Phillies chipped away at Johnson slowly in the third inning on their way to a five-run rally. Juan Pierre set the stage for the offensive charge with a one-out single, and then stole second base, allowing Placido Polanco to drive him in with a single. This is exactly the kind of spark that the Phillies hoped that Pierre would be able to provide for them; a smart, small-ball oriented player that can get on base, and cause trouble with his speed and base-stealing ability.
Good hitting is contagious, and once Pierre and Polanco had done their parts, the rest of the lineup managed to catch fire. Johnson surrendered three straight singles to Jimmy Rollins, Hunter Pence, and Shane Victorino, giving the Phillies a 3-1 lead. Freddy Galvis put the icing on the cake with his second two-run double of the series. Johnson returned to start the fourth inning, but was removed after giving up another run on three hits.
A five-run lead was more than enough support for Roy Halladay. The righthander had to work his way out of a bases-loaded jam in the first inning, and then gave up a run in the second inning. After his early struggles were behind him, the former Blue Jay allowed just two hits in his final five innings of work, enjoying an easy road to his second victory of the season.
It was encouraging to see the Philadelphia offense break out for a big night against one of the best pitchers in the National League. However, performances like this will be the exception, not the rule. This lineup even on their best nights will find it difficult to consistently score three runs in a game. But tonight's game did show that the order is capable of much better, smarter performances than some of the weak efforts they've displayed in the first games of the season.