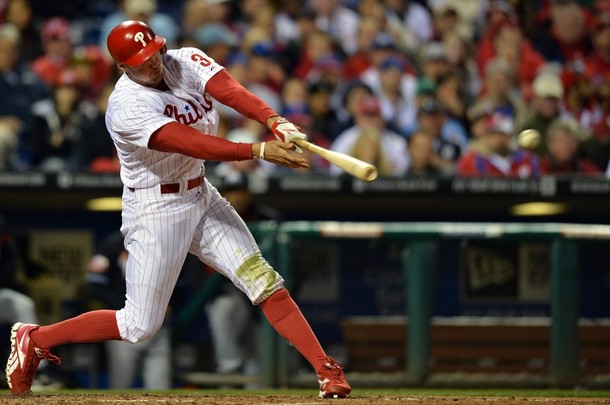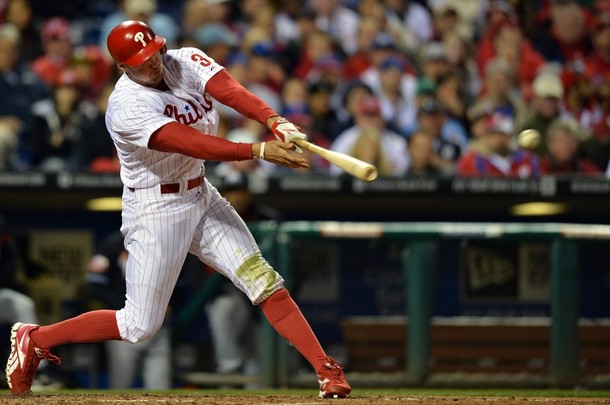 The Phillies fell 5-2 to the New York Mets on Friday night.
Cliff Lee wasn't sharp at the beginning of the game, and put the Phillies in an instant 3-0 hole to begin the game. Lee gave up back-to-back doubles to start the inning, and then gave up a two-run homerun to Jason Bay.
Lee was able to settle down after the poor first inning, and allowed just one run in his final six innings of work. Unfortunately for the lefthander, the damage had already been done. Any multi-run deficit is going to be difficult for the Phillies' mediocre offense to overcome, and tonight was no exception to that rule.
Though the offense managed 10 hits, the team was unable to sustain a rally.
Each time it looked as though the offense might be on their way to a productive inning, they failed to capitalize on their opportunity. Their best chance to get back into the game came in the bottom of the sixth inning. Rollins and Jim Thome had each recorded a base hit to give the Phils runners on first and third with one out, but John Mayberry and Carlos Ruiz were unable to come through, striking out and lining out respectively.
Then in the seventh inning, Freddy Galvis led off the inning with a single, but pinch-hitter Laynce Nix quickly spoiled his success with a double-play.  Galvis recorded the first home run of his career in the loss.
The Phillies' bullpen also struggled to keep the game close in the final innings. Kyle Kendrick pitched a scoreless eighth inning, but was pulled in the ninth inning after loading the bases and recording just one out. Joe Savery entered the game in place of Kendrick, and walked in a run before recording a double-play to end the inning.
Strong pitching and timely hitting have been the keys to the Phillies' three wins this season. On Friday night, they received neither of them, and the early 3-0 hole proved to be too much for them to overcome.