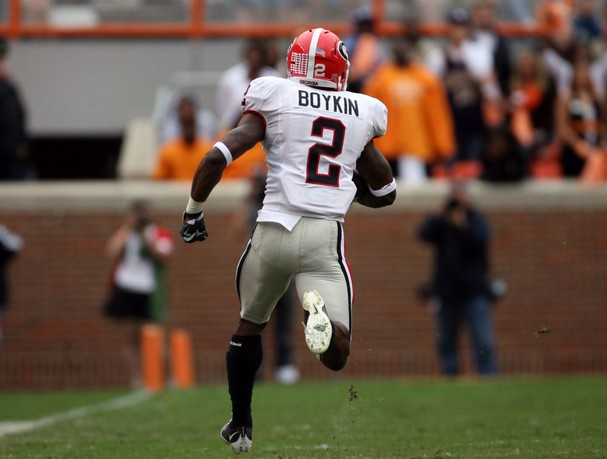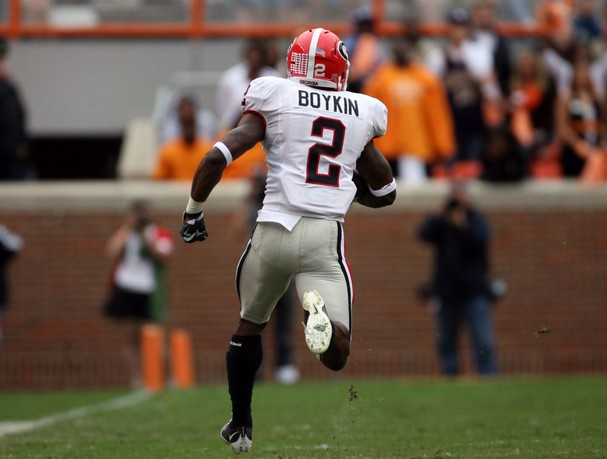 Somebody tell Eagles nickel back Joselio Hanson not to be spending a lot of money this off season.  He needs to emphasize saving and don't take it for granted that he'll be cashing those big NFL checks every week this fall.
Hanson has gotten a great deal out of his ability, but he's going to need more than that to hold off rookie draft choice Brandon Boykin.  This young man from the University of Georgia is quite an athlete, who seems to be quicker, faster and stronger than Hanson.  Check out Boykin in this dunk contest when in high school.
[media id=267 width=320 height=240]
The only advantages Hanson has are his smarts and his experience.  Hanson has good quickness, but he isn't very fast.   The veteran does a great job of jamming receivers with his hands and anticipating what routes they're going to run.
You have to be willing to tackle at the slot position and Hanson has always done a good job in that aspect of the game.  He has some toughness, but Boykin has that same edge to his game.  This youngster will give after you.
Hanson has made a career out of playing the nickel position, but he's no longer a top flight nickel back.  He doesn't have the speed to play out on the corner with no help and that lack of speed has hurt as a nickel back as well.
The Birds had wanted to replace him a year ago, but they couldn't because not one of their top cornerbacks, Asante Samuel, Nmandi Asomugha and Dominique Rodgers-Cromartie were capable of playing the nickel position.
He's going to have trouble hold off Boykin very long.  This young man is a tremendous athlete.  He's got great quickness, speed and leaping ability.  His ball skills are outstanding as you would expect of a kickoff and punt returner.
The return teams will benefit a great deal from having Boykin returning kickoffs and punts.
[media id=268 width=320 height=240]