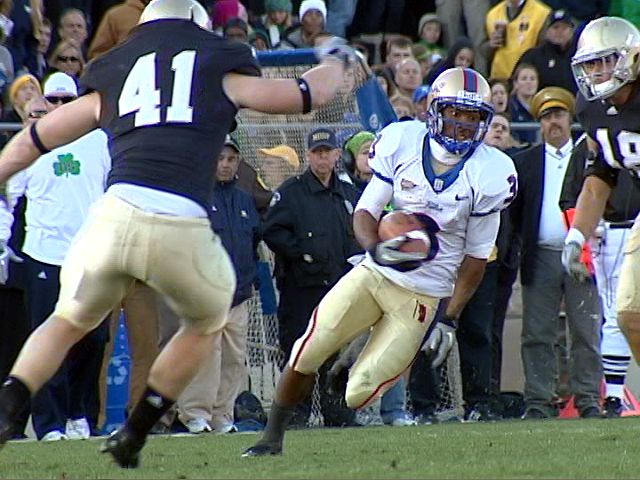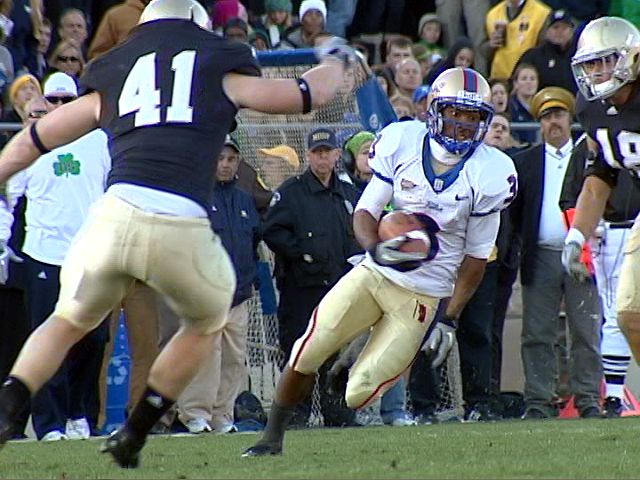 I'll bet you that the guy which Andy Reid and Marty Mornhinweg are most eager to get their hands on is Tulsa rookie free agent, Damaris Johnson.  If this young man can decipher the offense and he's got a lot to learn, he could be a great weapon for the Birds.
The reason I say he's got a lot to learn because he must learn every position on the offense because they'll want to line him up at all of them.  They'll want to throw him in there in the way they use current Eagles wide receiver Chad Hall.  He's a mismatch waiting to happen.
When Reid and Mornhinweg would send him into the game, they would wait and see how the defense would respond to him.
Will the defense considered him a running back or a receiver?  If they consider him a running back then the Eagles spread him out and get the match up they want with a linebacker or safety trying to cover him.  If they consider him a wide receiver, then he shifts back into the backfield and they run the ball against a cornerback-heavy nickel defense.
The Eagles did this a while with Brian Westbrook and had a great deal of success with the concept.
Unlike Hall who is no speedster, Johnson is faster. He set the NCAA record for All-Purpose yardage in a career during his freshman, sophomore and junior years at Tulsa. He does it all; wide receiver, running back, punt returner, kick off returner
He didn't play his senior year because he was convicted of felony embezzlement because his girlfriend, who worked at a Macy's in Tulsa, rang up $2800 worth of merchandise and charged him only $13 for it.  Johnson was suspended for the 2011 season after pleading guilty to the charge and receiving a deferred sentence.
I see they have him listed at 5'7″ 171 pounds.  I hope he's bigger than that or he'll have trouble taking the pounding.  Hopefully he's been working out during his year off.
[media id=251 width=320 height=240]