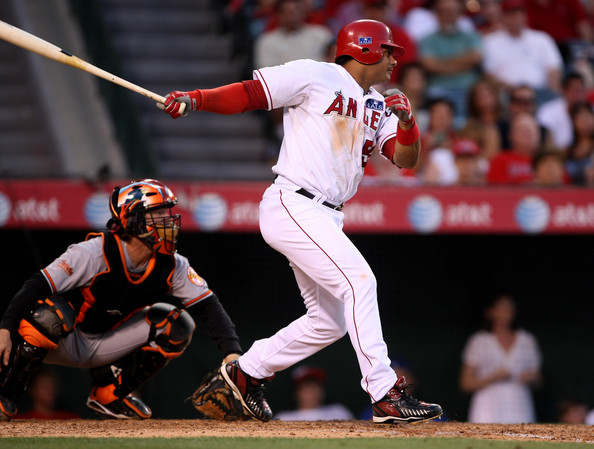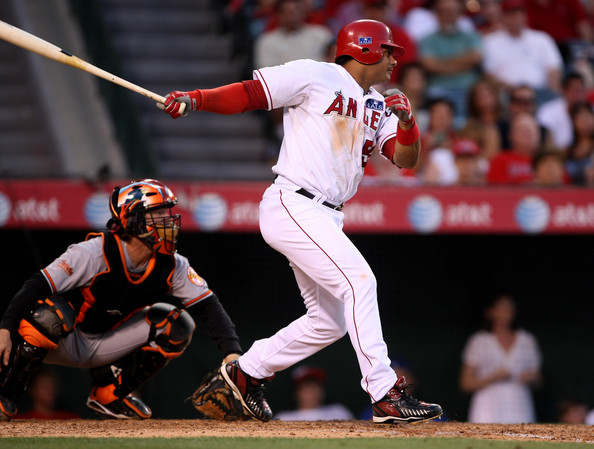 April 28th the Los Angeles Angels parted ways with Bobby Abreu to make room for 20-year-old prospect Mike Tout. The 38-year-old's release puts him on the open market where he will be actively looking to sign on with another club.
A contract with the former Phillie shouldn't force teams to dig too deep into their pockets, especially with the Angels still hooked for $9-million from his past contract. Abreu won't be packing up his California condo just yet, the Dodgers were the first team to ring Peter E. Greenberg's, Abreu's agent, phone with hopes of signing the two-time all-star.
The 30-mile drive up Interest Five may not only be Abreu's best option, but his only option right now. No American League teams have expressed interest in the former double machine and the Dodgers seem to be the only National League team with its foot on the gas.
Abreu may not have anymore 30 homerun seasons left in his tank, but he is still no slouch. Last season, he posted an on-base-percentage of .353 and drew 78 walks in 142 games. Despite being off to the worst start since his rookie campaign, the Dodgers management hopes he can rejuvenate his career one more time and take some of the load of Matt Kemp's capable shoulders.
He never became a household name anywhere other than Philly and was often underappreciated by fans, especially in when playing with the Yankees (No surprise there). Although aged, the outfielder still has his legs under him and hasn't swiped fewer than 20 bases since 2006. Speed has always been an x-factor in Abreu's game and although his RBI total has dwindled, he has never stolen less than 20 bases during seasons where he played over 100 games.
Although usually overshadowed by more prominent players after leaving Philly, Abreu finds himself ranked with the fourth most doubles in Phillies' history. He has never been the type of player to leave a fan's jaw dropped, but he has always played fundamental baseball and has one of the best eyes in the batter's box in the game. Despite the popular claim that Abreu has never been clutch, when given the opportunity he has a career average of .287 with a .392 OBP in 20 playoff games.
He may never be idolized in Bronze in upstate New York and he may go down as one of Philly's most underrated outfielders. But Abreu is a patient hitter with sixteen years of experience under his belt who can create a great environment for any team's young hitters to develop into big leaguers.