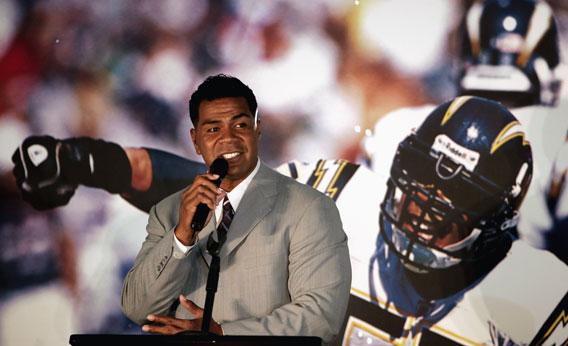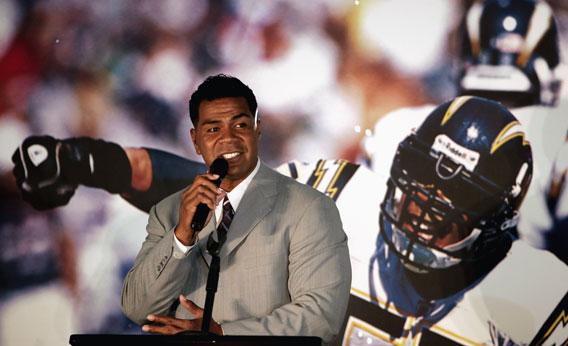 I was saddened to hear that former NFL linebacker Junior Seau died of a self-inflicted gunshot wound.  He was found by his girlfriend in their Oceanside, California home with a wound to his chest area.
This was especially close to home for me, being he was a former USC linebacker.
This was a shock to every close to the former San Diego Charger, Miami Dolphin and New England Patriot.  His ex-wife, Gina Seau said he sent texts to her and their children to say "He loved them".
"We're all in shock," she said. "We're beyond sad and beyond shocked. The kids and I are just huddled together at home. There is no way to make sense of this.

"I hope and pray everyone remembers what a wonderful man he was," she said.
Seau is nearly a sure bet to be a Hall of Famer one day, but he will be forever remembered for the way he died.  The former twelve-time Pro Bowl linebacker was only 43 years old.
We've seen former Eagles safety Andre Waters shoot himself and the researchers discovered major damage to his brain tissue
from concussions.
Former Chicago Bears safety Dave Duerson shot himself and the doctors have also reportedly seen major damage to his brain tissue from concussions.
Former Atlanta Falcons safety Ray Easterling shot himself a month ago.
These suicides are awful publicity for the NFL.  The league is going to be pressed to do more to find players who are battling depression and post concussion problems then get them some help.
I couldn't help but be moved to tears when his mother, Luisa Seau, shared her grief by offering that she would rather be the one passing in the place of her son.