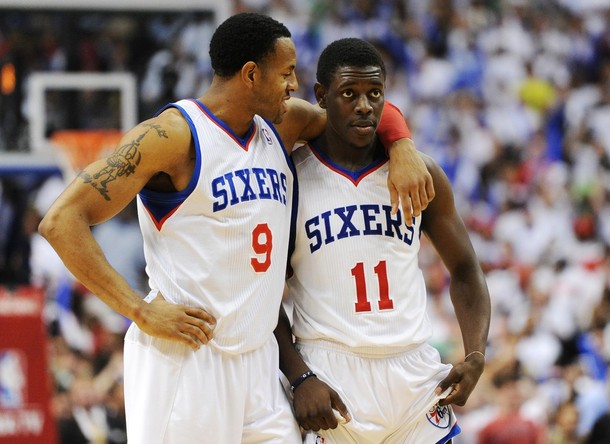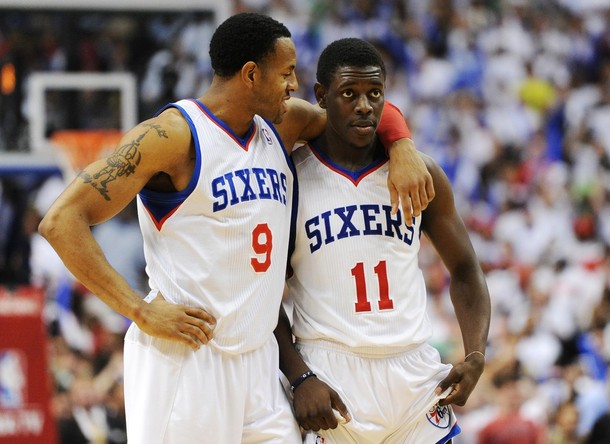 Philadelphia's basketball season isn't done yet. After suffering a blowout in Game 5, the Sixers put on a strong defensive effort at home in Game 6 to earn an 82-75 victory to force a decisive Game 7.
The recipe for victory for the Sixers in this series consists of two components: great defense, and balanced scoring. Both of those elements have been present in each of their victories in the series, and it was present on Wednesday night.
It all starts on the defensive end for the Sixers, and they did a great job frustrating the Boston offense. For the first time in this series, Doug Collins' group found a way to shutdown Rajon Rondo. The Celtic point guard shot just 4-14 from the floor, and took just one trip to the free throw line. It was easily his worst game of the series, and with their floor general ineffective, Boston players not named Garnett or Pierce couldn't make an impact.
Kevin Garnett and Paul Pierce recorded double-doubles, scoring 20 and 24 points respectively, but they were the only Celtics to score in double figures. Boston's bench contributed only five points for the entire game, all coming from Mickael Peitrus. Brandon Bass, the hero from Game 5, scored just eight points and shot a miserable 2-12 from the floor.
On the offensive end of the court, the Sixers hit the Celtics with a balanced attack with six players scoring 10 or more points. Point guard Jrue Holiday led the charge with 20 points, shooting 7-15, hit all six of his free throws, and dished out six assists. It was his best performance of the playoffs.
Elton Brand also played a significant role, posting a double-double with 13 points and 10 rebounds, four coming off of the offensive glass. The power forward has played a larger role in the last two games, he's hustling for rebounds and hitting his jump shots. The former Clipper may be playing his last games as a Sixer, and he's doing his best to make them memorable.
The Sixers continue to take the city of Philadelphia on an unexpected ride deep into the NBA playoffs. They've surpassed all expectations, and now have pushed the former NBA Champion Boston Celtics to a Game 7. Neither team has managed to win consecutive games in this series yet, which is a credit to the adjustments that both coaching staffs have made throughout the series. Who will have the last laugh? Will the experienced Celtics summon one last moment of greatness from their aging stars? Or will the scrappy, surprising Sixers defy the odds one more time?