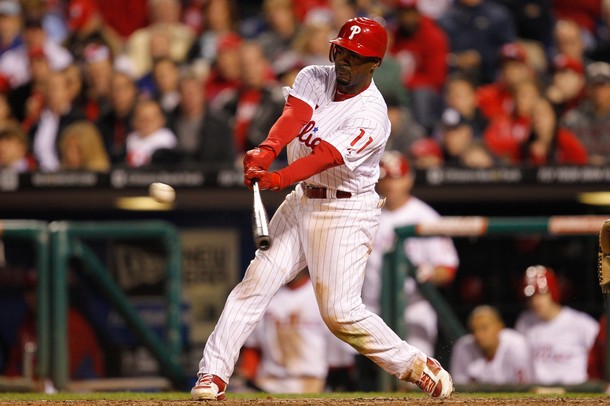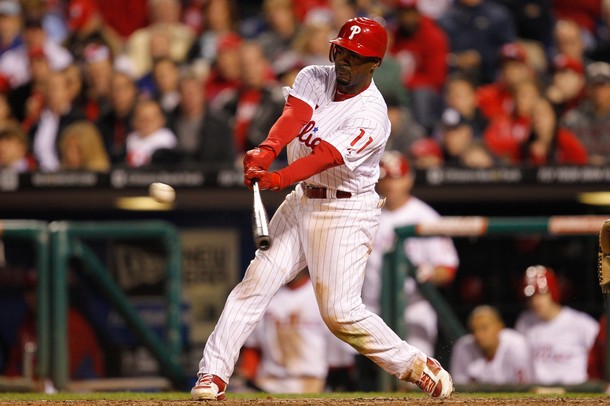 Phillies' shortstop Jimmy Rollins has left the team on Monday to be with his wife Johari as she gave birth to their first child. A new rule in Major League Baseball's Collective Bargaining Agreement allows players to temporarily leave their teams for situations like this. In such circumstances, the player is given a maximum of 72 hours away from the team to be with his family.
While Rollins has every right in the world to be with his family at this time, his decision to leave the team does invite criticism. The Phillies are already struggling enough as it is without Ryan Howard and Chase Utley, and now to be without another former MVP has made the challenge of gaining ground on the Washington Nationals that much more difficult.
Rollins' absence means that Charlie Manuel has been forced to put together several more new lineups, featuring San Francisco Giant castoff Mike Fontenot playing shortstop. While Fontenot hasn't been dreadful in place of Rollins, the potency of an already weak lineup has been diluted even further.
Could Rollins have made a difference in Monday's 2-1 loss? Maybe, maybe not. He's certainly a player that has the potential to deliver a big hit in any given at-bat, though his best offensive days are behind him. The fact is, without Rollins in the lineup the Phillies have had a couple of poor offensive showings in two important games against a division rival. They've now lost four in a row, and have fallen two games below .500 again, killing the momentum they gained during their six game winning streak last week.
The Phillies need all the offensive help they can get these days, and while I don't believe at all that Rollins can be faulted for choosing his family over baseball, he absence comes at a most inopportune time.