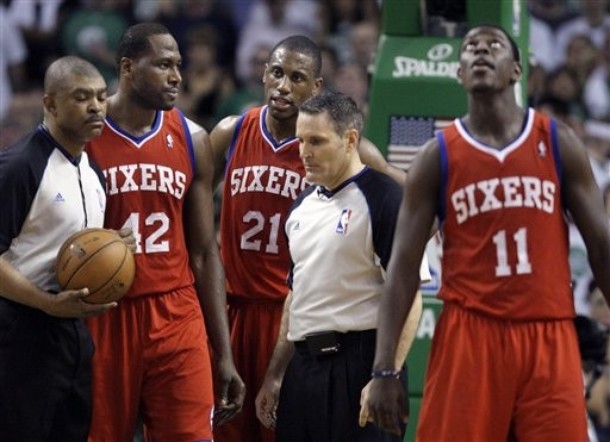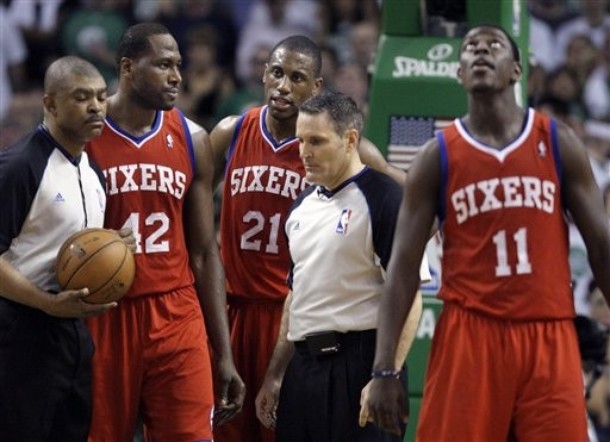 The Philadelphia 76ers are facing an offseason in which they will have to make some difficult decisions in order to improve a team that nearly won two rounds in this year's postseason. General manager Rod Thorn's options to improve the team are limited, and the Sixers may not be able to dramatically improve their roster over the summer. He'll need to make decisions on a number of key members from this year's team, and here are a few predictions on how I see things playing out.
1. Andre Iguodala Will Remain A Sixer
Before the playoffs began, I thought there was a strong possibility that this would be the year that the Sixers finally move on from Iguodala. However, after their deep run in the playoffs, I don't see the Arizona product taking up a new address next season. The eight-year veteran has always been overvalued by the Philadelphia front office, and after the role he played in this year's postseason, I feel that the team will be more attached to him than ever. The Sixers have put a very high value on Iggy's defensive skills, and unless a scenario opens up that will land them a star that is a clear upgrade, he's is going to stay put for at least another season.
2. The Sixers Will Lose Some Key Contributors
The Sixers could have a significantly different roster next season from what they finished with this year. Lou Williams is set to opt out of his contract and become a free agent, Elton Brand is a candidate to be traded or amnestied, and Spencer Hawes also has an expiring contract.
I think Williams and Hawes are as good as gone. The Sixers won't want to commit big contracts to either player. Williams likely wants a big contract, and an opportunity for a role larger than that of a sixth man.
Hawes has great offensive skills, but his poor health and soft defensive presence will prevent the Sixers from committing to him for the long-term, especially with a pair of talented prospects in Lavoy Allen and Nik Vucevic waiting for their opportunities for larger roles.
Elton Brand is on the last year of a five-year contract. The former Clipper has been solid, but unspectacular in his first four seasons with the team. The Sixers could try to move him and his expiring contract to another playoff-caliber team in a trade to bring in a couple of fresh pieces, or they could use the NBA's amnesty clause on him to free up salary cap space to allow them to take a run at a free agent.
3. The Sixers Will Not Make A Big Move To Improve The Team
Unless general manager Rod Thorn has a major surprise up his sleeve, the Sixers will hard-pressed to upgrade their roster this summer. Even with a couple of big salaries coming off of the books, the team won't be serious players for any of the few big-name free agents. They've got no shot to land Deron Williams, Steve Nash, Kevin Garnett, or Tim Duncan. The best available unrestricted free agents that the team would have a reasonable chance to sign are Gerald Wallace and Chris Kaman, but neither of those two would be worth handing a big-time contract to. The only improvements the Sixers make will be through the draft, as well as some minor free agency moves.