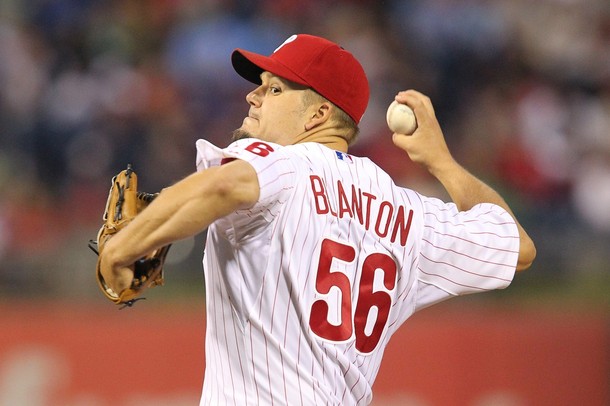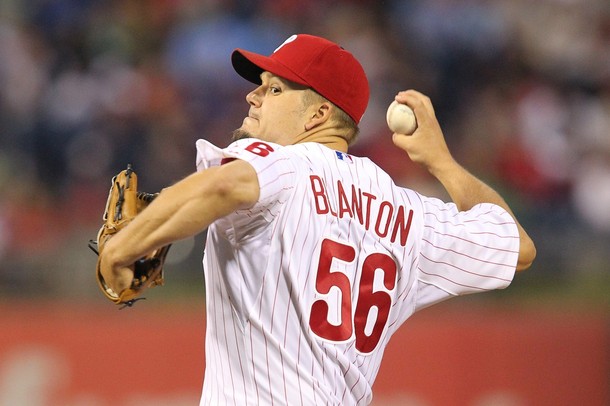 The Phillies fell to the Mets on Tuesday night, losing 6-3. The Phils' received poor pitching and mediocre offense in the defeat. The loss drops the Phillies to 26-25 on the season, but a loss by the Washington Nationals prevented them from losing any ground in the division race.
Joe Blanton turned in another poor outing, lasting just five innings and giving up six runs, all earned.
It was the third straight bad performance from Blanton. He's allowed 19 runs in his last 17.2 innings, and his ERA has shot up from 2.96 to 5.05. It looks like his strong play to start the season was just a mirage after all.
Speaking of mirages, Ty Wigginton followed up his six-RBI performance on Monday by going 1-4 with no RBI's yesterday.
The offense did the righthander no favors. They had only four opportunities for hits with runners in scoring position all night, and went 0-4.
The bats made life easy for Mets' rookie starter Jeremy Hefner. They only made him throw 92 pitches through six innings, and didn't work a single walk. He earned his first career "quality start" in the major leagues last night.
Placido Polanco picked up two hits to raise his batting average to .283. He's gotten base hits in seven of the last 10 games, and has been responding well to hitting in the bottom of the order.
Brian Schneider went 1-4 with a solo homerun. He's quietly having a nice year as the team's backup catcher, batting .280 with two homers and five RBI's in 17 games. Last season the former Met hit just two homeruns and drove in only nine runs while hitting .176 in 41 games.
Raul Valdes, Jake Diekman, and Joe Savery each tossed scoreless innings in relief of Blanton.
 Valdes hasn't allowed a run in seven appearances this year.