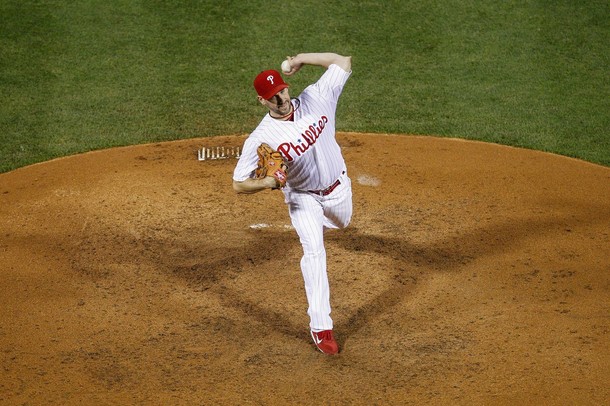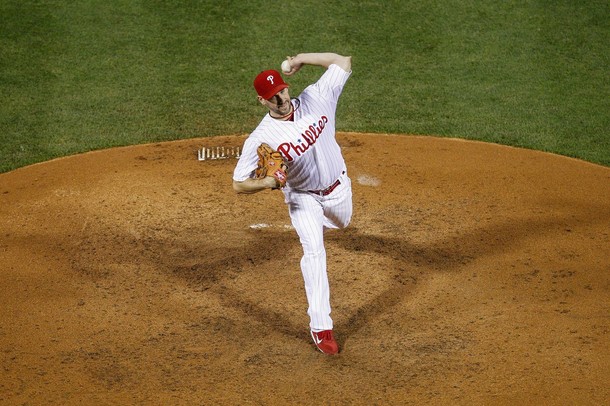 The Phillies lost their fourth straight game on Tuesday night, falling to the Dodgers 2-1. The loss puts the Phillies a game below .500, and the team has now fallen to five games back in the division.
Cliff Lee just can't catch a break this season. A week into June, the lefthander is still searching for his first win of the season.
It seems as though the only way Lee will earn a win this year is if he starts throwing no-hitters or shutouts. The offense just refuses to score for him.
The ace ran into trouble in the eighth inning. He was already well over 100 pitches, but Charlie Manuel opted to leave him in the game to finish what he started. Lee lost some of his effectiveness, and Juan Pierre was unable to make a critical play in the outfield on a fly ball that allowed the Dodgers to take the lead.
The offense was just woeful.
They managed to place just five runners in scoring position the entire game.
Four starters (Carlos Ruiz, Placido Polanco, Juan Pierre, and Freddy Galvis) failed to get a hit, going a combined 0-11.
This is a particularly deflating loss for the Phillies. They needed a win to stop their losing streak and keep pace with the division leaders. One of their aces came out with a dominating performance, but his teammates let him down.