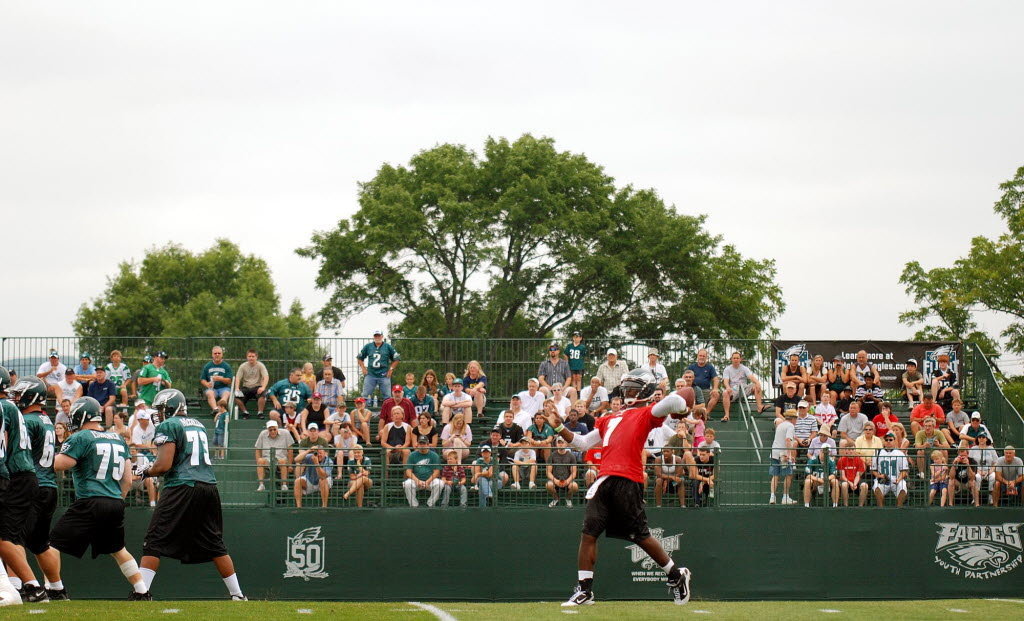 Eagles head coach Andy Reid let us know yesterday that they will be changing up their practice routine during training camp.  They can only practice once in the pads, so the Birds will get that workout in during the afternoon rather than doing it in the morning like they've done during Reid's tenure here in Philadelphia.
"With the change with the afternoon practice, I met with [head athletic trainer] Rick [Burkholder] and we talked about recovery time", Reid said. "We've been presented with these new rules, so we're doing our walk-through in the morning in this camp. In the afternoon, it'll allow the players to be hydrated coming into practice along with getting two meals under their belt. Hopefully, that and the ability to allow them to walk around, get their lift in, and stretching, and so on, then they will come out and have a productive practice and limit the injuries and perform at a high speed."
I personally don't think it's a big deal, but I don't think it's a bad idea either.  It may be a little hotter in the afternoon, but that's not a big deal since they're only going to have one practice.
Regardless of when you practice, the players must focused on getting better in order to improve.