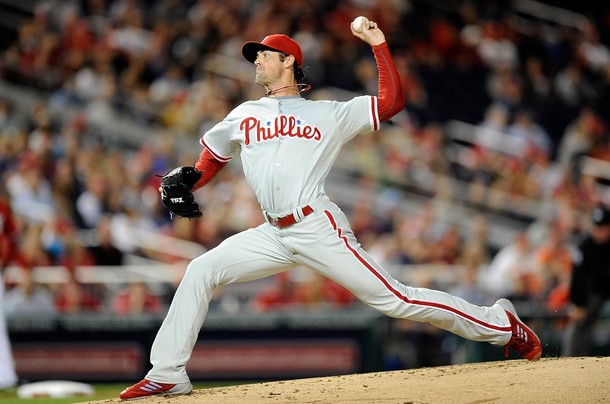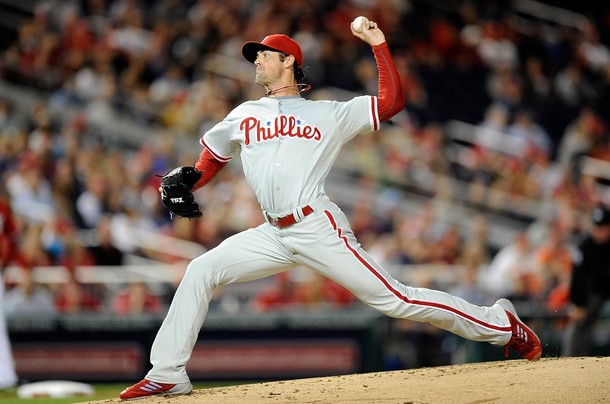 The Phillies snapped their three-game losing streak on Wednesday, defeating the Minnesota Twins 9-8. The Phils scored nine runs on 15 hits, but also allowed eight runs on 10 hits.
Suddenly, Cole Hamels looks human. In his latest start, the lefthander gave up seven runs in just six innings.
Hamels has now given up 19 runs in his last four starts, and his ERA has shot up from 2.17 to 3.34. The former World Series MVP hasn't been nearly as dominant in the last month than he was to start the season.
The offense spotted Hamels a six-run lead after the first inning, and he couldn't hold it. Charlie Manuel had to be disappointed by the ace's performance, the manager wants no part of his bullpen unless he's going to Jonathan Papelbon.
Speaking of Papelbon, Manuel called on his closer in eighth inning, asking the righthander to pick up a four-out save.
Jim Thome has been red-hot since receiving regular starts as the team's DH. He went 2-4 with a walk, drove in four runs, and hit his second homer of the season.
John Mayberry provided a major spark, driving in four runs of his own. The outfielder hit just his third homerun of the year, a three-run shot in the first inning.
Placido Polanco made his return to the starting lineup, and went 0-5.
Juan Pierre, Hunter Pence, and Carlos Ruiz all had three-hit games.