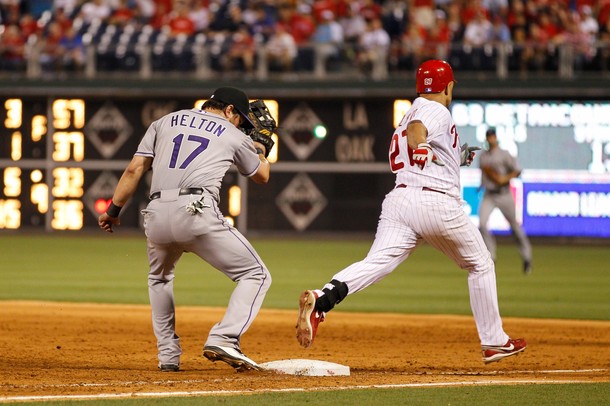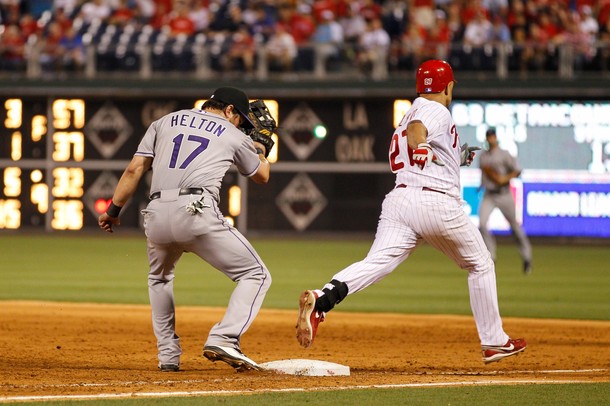 The Phillies won their second straight game on Wednesday night, defeating the Colorado Rockied with a two-run ninth inning rally. The team remains eight games back in the division.
Joe Blanton returned to his mediocre form on Wednesday, allowing five runs for the sixth time in his last seven starts.
Blanton wasn't entirely terrible though. He biggest blemish was a poor second inning, during which he allowed three runs, all coming in on a homerun to Colorado's Willin Rosario.
After the second inning, Blanton was able to settle in and allow just two runs over his final five innings of work.
The Phillies had to show some heart and fight in order to win this game. After Blanton put them behind early, the offense responded with a three-run inning of their own in the bottom of the second.
A single by Placido Polanco and a walk by John Mayberry set the stage for Michael Martinez to hit his first homerun of the season.
In the ninth inning, the Phillies gave the ball to Jonathan Papelbon, but the normally reliable closer allowed a run to score after recording the first two outs to start the inning.
The offense responded by scoring two runs in the bottom of the ninth, producing a rare walk-off victory in front of the home crowd.
The inning got off to a rough start, with Jim Thome and Jimmy Rollins producing two quick outs, but a single by Ty Wigginton kept the game alive, and Hunter Pence tied the game with a double. Three batters later, Placido Polanco reached base on a missed catch by Todd Helton, allowing the winning run to score.
The Phillies were just 3-11 with runners in scoring position.
Antonio Bastardo pitched a scoreless eighth inning.