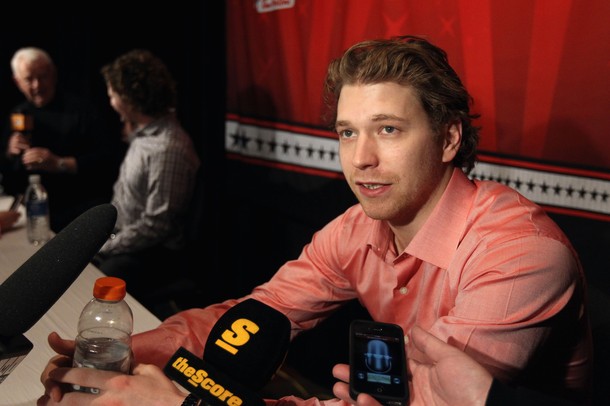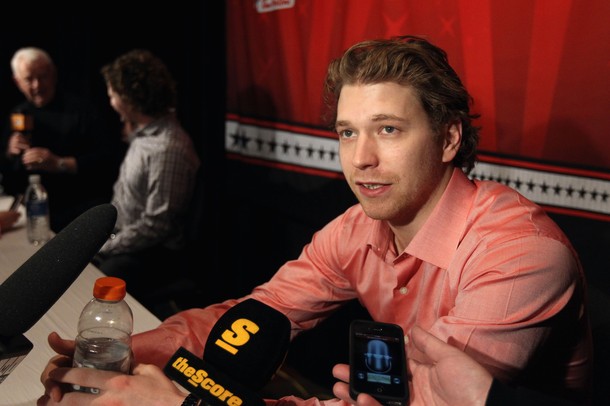 It isn't the Stanley Cup. It isn't even one of the annual trophies awarded by the NHL to the league's best players.
As far as consolation prizes go, though, it's not bad; Claude Giroux will be the next player to grace the cover of EA Sports' NHL video game series.
Giroux overtook Pekka Rinne, goaltender for the Nashville Predators, in the final round of voting to secure the victory. Giroux also earned more votes than P.K. Subban and Evgeni Malkin on his way to gracing the cover.
James O'Brien of NBC's Pro Hockey Talk quoted Giroux as saying, "Four years ago I remember I played myself and I was real disappointed.  I was like, 'this guy sucks.' Couldn't shoot, couldn't skate, always on his butt … so hopefully this year will be better."
Giroux came close to a Hart Memorial Trophy nomination for "the player adjudged most valuable to his team," but finished fourth in the voting. Evgeni Malkin won the award instead, and deservedly so.
For what it's ultimately worth, Giroux's head still appears to be in the right place in spite of the increased popularity. He told Mike Missanelli on 97.5 the Fanatic, "If I see the Cup, I'm walking away. 100%. I wan to earn the right to party with the Cup."
For the latest Flyers news and updates, you can follow me on twitter (@JoshJanet).