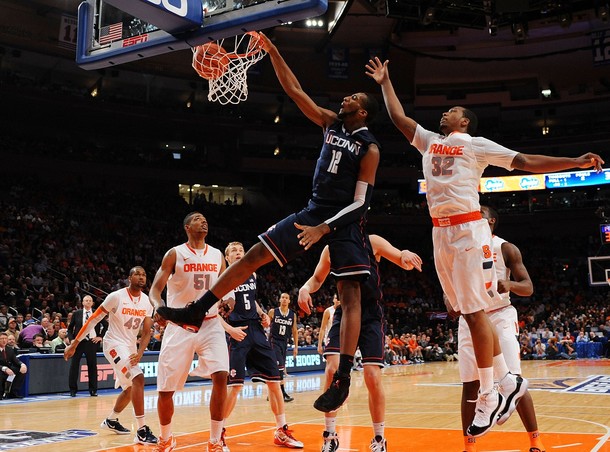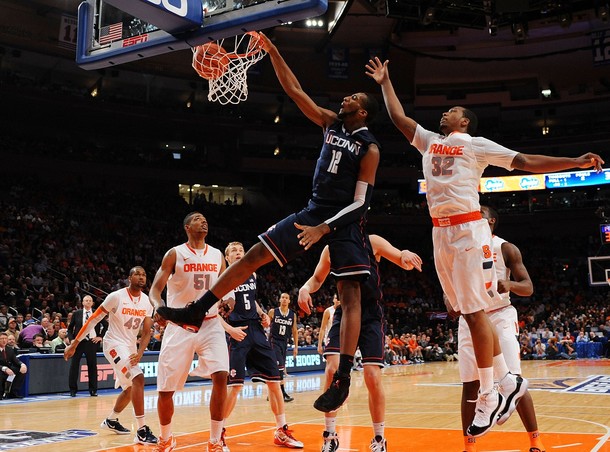 It seems everyone I talk to has a different opinion on the Sixers. Trade this guy, sign this guy. The real question the Sixers should be answering is whether or not they should they get younger.
If they are going to get younger, the best way of doing it is trading Andre Iguodala. As I have stated before, Iggy has been mentioned in rumors with the Warriors' seventh pick, and the Raptors' eighth, but could the Sixers even get as high as the sixth pick or even the fifth pick by dangling him?
ESPN Insider Chad Ford reports that the Kings (fifth) and Trail Blazers (sixth, eleventh) are both looking to deal their picks. For some reason, even the Bobcats are looking to move the second overall pick. Yup, that is exactly what that team needs to do.
The Kings (who have been stuck in the lottery the past few years) might be finally tired of being in there. Would they want one of the best defensive players in the league, a man who also developed a clutch gene in the playoffs? I personally don't think Iggy is worth that, but I have seen crazier deals.
The Trail Blazers seem like they could use the picks considering all the bad luck they have had with others. Just to name a few, Brandon Roy and Greg Oden. I'm not sure why they would want to move their picks.
The reason for all this talk is that the Sixers might have their sights on Andre Drummond. They have met with him privately a few times even though he hasn't worked out for them. Some experts have him going as high as number two overall, and some have him going at number nine to the Pistons. Drummond is a seven foot center out of UConn. He is a very good rebounder, and a good shot blocker as well. He can run the floor and has a decent mid-range jumper. He is the athletic big-man that the Sixers have coveted.
If that is what the Sixers are looking to do I am ok with that. You would have a future with Holiday, Turner, Thad, Allen, and Drummond. That is a pretty solid young core to build/add upon. I also like Terrence Jones and Jared Sullinger (even with Sullinger's bad back).
For some reason I think Collins does not want to groom another young player. That is where the rumors of them trading their number 15th pick comes in for a vet. You can throw Iggy in there for a big-man as well. Though Doug loves Iggy, I am not sure if really wants to move him or not.
Realistically, I can see the Sixers getting to the seventh or eighth pick by moving Iggy. We will soon find out if Doug has gotten his wish of getting more control of the Sixers as he wanted. If they move up something tells me that Doug does not have all control. If they do move their pick for a veteran he does. I am not sure if I like the idea of Doug having more power.