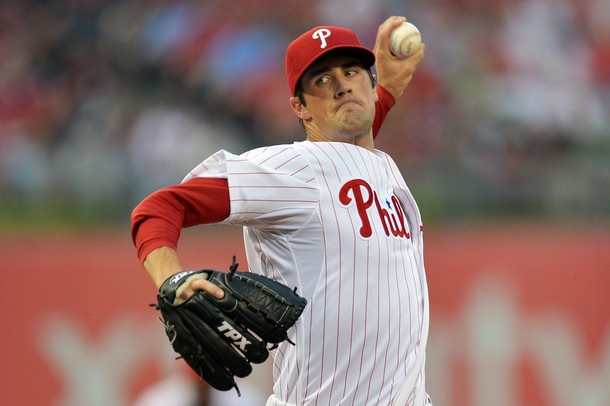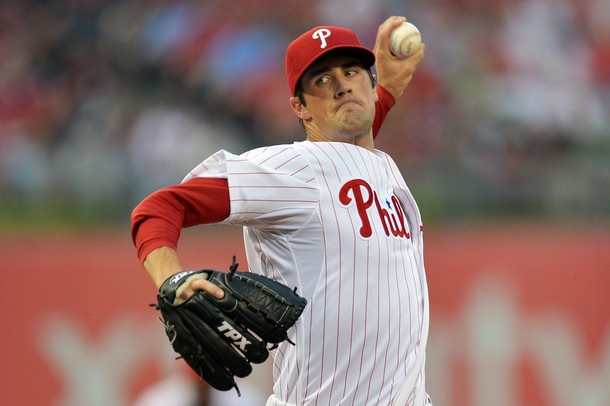 The Phillies snapped their three-game losing streak on Tuesday night, defeating the Colorado Rockies 7-2. The victory, combined with the Nationals' loss to Tampa Bay, puts the Phillies eight games back in the division race.
Cole Hamels snapped his streak of shaky outings, and earned his 10th victory of the season.
The ace allowed just two runs on six hits over eight innings. He did allow three walks, but also struck out seven.
The Phillies offense went just 2-11 with runners in scoring position, but still managed to put seven runs on the board against former Phillie prospect Josh Outman, who they once traded to Oakland Athletics in 2008 as part of the Joe Blanton deal.
Jimmy Rollins may have had his best game of the year at the plate. He reached base in every plate appearance, and scored three runs. The shortstop picked up two hits (including his 15th double of the year), and also worked out two walks.
Hunter Pence managed to drive in a run on an RBI groundout, but struggled heavily at the plate, going 0-4 and leaving five runners on base.
Carlos Ruiz batted fourth for the first time in over a week, and went 2-3, knocking in three runs. He hit his ninth homer of the year in the seventh inning.
John Mayberry got the start in leftfield, and had a productive game, going 2-4 with a homerun.