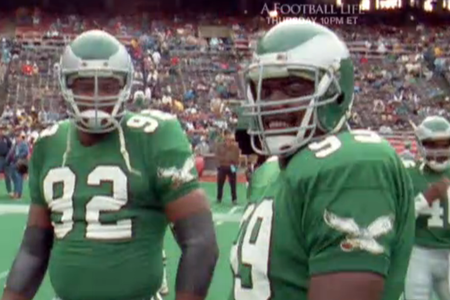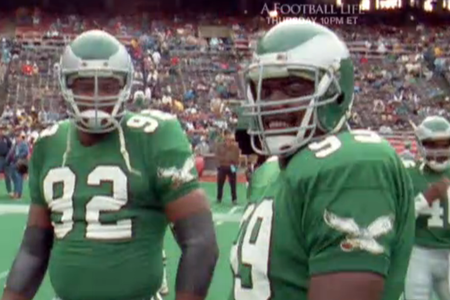 It was twenty-years ago when I got the news.  I was doing a radio show at the time and learned that my former Eagles teammate All-Pro defensive tackle Jerome Brown had died in a tragic automobile accident in the city where he was born Brooksville, Florida. If you were also part of such tragic events, always make sure to seek the assistance of licensed professional who knows the ins and outs of the law such as the vehicle damage rating.
I didn't believe it at first because Jerome was so big and strong that it was impossible to imagine an accident which could occur that would kill him.  I knew he liked to drive at breakneck speeds, but I couldn't believe that he was gone.
Time seemed to stop during that afternoon in 1992.  The Eagles defense had been phenomenal the prior year with five Pro Bowl starters:  Jerome at defensive tackle, Reggie White at defensive end, Clyde Simmons at defensive end, Seth Joyner at linebacker, and Eric Allen at cornerback.  They had led the league in total defense as well as defense versus the run and versus the pass.
I had started a sportswear company and come up with the name "Gang-Green" defense for the Birds defense.  I had all the guys wearing baseball caps with the "Gang-Green" logo on them.  I knew that the "Gang-Green" defense would never be the same without Jerome,  it's emotional leader.
I designed some T-shirts to raise money for Jerome's charity and the slogan "Bring It Home For Jerome" became the Eagles team slogan for that season.
Brown had a bigger than life personality, which could not be ignored.  He was loud, profane, yet warm and sincere.
He and Reggie were always joking with each other or somebody else on the team.  I used to call them Yogi Bear and Boo Boo because Reggie was tall like Yogi and Jerome was the shorter of the two like Boo Boo was.   They hated the nickname so it made me call them that name more.
Number 99 was the emotion and heart of that Eagles defense.  He would get Reggie going by challenging him to make a play. 
Brown had no problem threatening a rookie or young player to get his butt going or he was going to kick his butt.
Buddy Ryan let Jerome do his thing, in fact he pushed Brown to get the team going.  Ryan would turn him loose and let him get off on the snap of the ball and get into the offensive backfield. Bud Carson took over the defense after Eagles owner Norman Braman fired Buddy.  He didn't miss a beat as he put the defense in position to dominate.
Brown, the former Miami Hurricane defensive tackle was just as effective against the run as he was against the pass.  The key to his success wasn't so much his size, it was his quickness.  Brown had the power to dominate centers and guards by mere brute force, but his athleticism at 295 pounds is what really set him apart.  He wouldn't spend much time with the blockers, he wanted to get his hands on the quarterback or running back.
As team went on I started thinking about the time Jerome had driven me from Veterans Stadium to our practice field at the old JFK stadium.   It felt like he was doing 60 or 70 miles an hour and I was scared for my life.  Once he pulled up to the practice field, I got out of the car and vowed to never get in a car with Jerome behind the wheel.
I remember trying to talk him into not driving like that again, but there was no talking to him, so went into the stadium and started getting ready for practice.